Dig deep into the history of the Kansai area hardcore punk scene with F.O.A.D. Records' new book!
These last few years we've seen a wave of reissues digging up rare gems from the endless annals of Japan's vast and insane hardcore punk scene, but Italy's F.O.A.D. Records, one of the labels at the forefront of this movement took it all to the next level and after all the reissues they released (incl. super rare material from The Rustler, MNK Project, Human Gas, Swindle Bitch and the almighty The GeroGeriGeGeGe) now they are back with a book that digs deep into the history of the hardcore scene of the Kansai area (that most notably includes Osaka and Kyoto).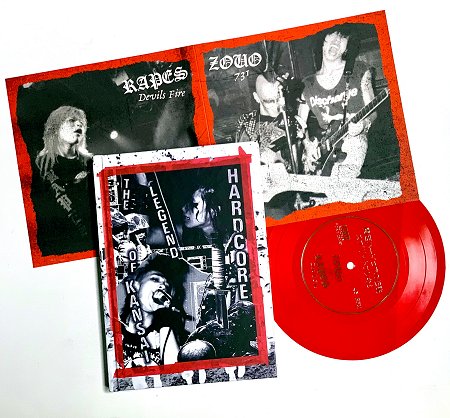 Previously available only in Japanese, The Legend Of Kansai Hardcore takes us on a trip to heydays of Kansai's notorious hardcore punk scene and our guide is none other than Ishiya, singer of Death Side and Forward (for further info about Forward, along with a live video check this live report from 2016). The book features countless interviews, stories and rare photos of bands like SxOxB, Outo, Mobs, Nightmare and also includes an additional chapter with detailed info about all of F.O.A.D.'s Japanese hardcore reissues so far. The "diehard" edition that came with a Zouo / Rapes 7″ split flexi quickly sold out, but the regular version is still available, can be ordered directly from the label here (or from your trusted local punk distro) and is an absolute must for anyone curious about the history of hardcore punk.