FAKY: F / #2022reviews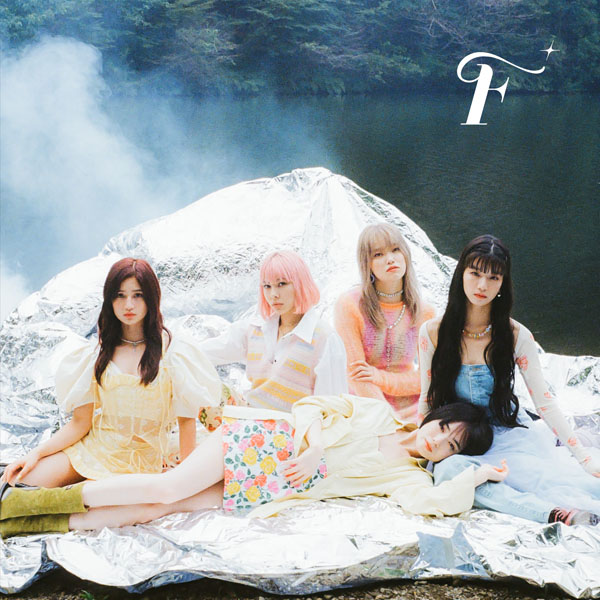 Most pop acts in Japan aim their music only at the local market, not caring much about worldwide trends and international audiences… however there are a few exceptions, including the currently five-piece girl group FAKY. Ever since they started they were clearly targeting overseas fans as well, both on their social media sites and with their music, which was much closer to international trends than most other J-Pop acts. However even though they've been around since 2013, up until this year they have only released digital singles and three EPs, so, F is their first full-length album. Which actually works more like a collection of singles as besides two new tunes, it only contains tracks that were released digitally since their latest EP, 2017's Unwrapped. However this ways it serves as an overview of these last five years of their career showcasing just how diverse their sound is.
The album starts with a bang: the groovy girl power anthem Girls Gotta Live, the bombastic Antidote (written my UK hit-maker DJ Fresh), the EDM heavy-hitter New Age, the mellow retro pop of Diamond Glitter and one of their most recent singes, Choco Fudge, originally released in July, instantly becoming the biggest guilty-pleasure bop of the year with its ridiculously tacky and cutesy sound and its perfectly fitting music video, which is about a pajama party turned into a hallucinogenic, sugar shock induced trip that has the girls dancing on clouds and driving around in a flying Cadillac. Truly great stuff.
However there is a significant change starting with half-moon, which is not only all in Japanese (unlike the previous tracks that mix English and Japanese), but the sound is also much closer to what is preferred in the Japanese market. Which is mellow, melody centered pop. And with the exception of the cool little gem, 99, the rest of the album follows this direction for the most part and it's all a bit of a letdown after the great start. Of course the more typical J-Pop sound itself isn't the problem and there are some highlights hidden there (including the jazzy / funky The Light and the upbeat Futako-ito), it is just that while FAKY truly shines when they are doing those more international pop tunes, their J-Pop ones, that they seem to be doing more and more of recently, are just… a bit too generic. The two new tracks also fall into this category, but My Story, a mid-tempo song which also got its own music video around the time the album dropped is actually a pretty cool and nice tune, however the closing five+ (which is sort of a follow up to four, a tune from 2018, released when they were still a four-piece group) is probably the weakest song of the album.
Still, despite all this, this is still a decent release with more than enough good stuff to please any fans of contemporary pop music. What is good is very, very good and what's not that good mostly isn't that bad either, just… could be better. And even with these occasional weaker tunes, FAKY is still easily the best Japanese girl group around and while most other similar ones fell apart over the years, they are still going strong, getting close to their 10th anniversary.
F
2022.10.19 / cd, digital
01.Diamond Glitter
02.Choco Fudge
03.My Story
04.GIRLS GOTTA LIVE
05.ANTIDOTE
06.NEW AGE
07.half-moon
08.ダーリン (Darling)
09.little more
10.The Light
11.99
12.HappyEverAfter
13.Take my hand
14.Sayonara My Ex
15.It's a small world
16.ふたこ糸 (Futako-ito)
17.five+
_________________________________
A year in reviews 2022: a series of reviews published throughout December and January about some of the best / most important / most interesting albums that were released this year, covering a very wide spectrum of genres.