Moon In June: evergreen / #2022reviews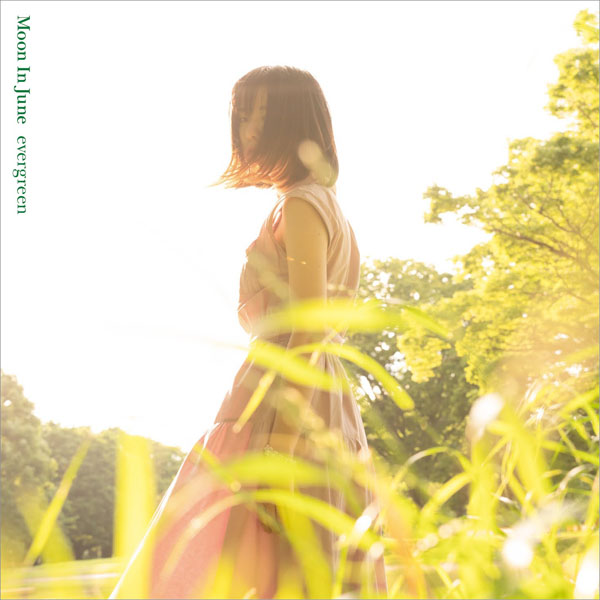 Moon In June is a Tokyo based band and before evergreen they only had one other release out, 2020's uminari (海鳴り), another 6 track EP. That one closely following the footsteps of Lush and other shoegaze greats and it was the sort of release that's nice and good and all that, but does not really offer anything new or special. This new one however, released two years and a lineup change later, turned out to be much more interesting. While the previous EP was sticking to that very specific and classic shoegaze sound, this one only uses that as a starting point and wanders off into different directions in each and every song, incorporating elements of dream pop, twee pop and more.
The opening Hikari for example has a slightly trippy, floating, psychedelic sound, while Summer Pop'97 is reminiscent of those dreamy, Swedish pop acts. Mistral goes even further and it is basically pure indie pop, while on the other hand Lovesong stays close to the shoegaze sound of the first EP, just in a much, much more refined way. Tremolo Mind is a slower tune and it is followed by the closing track, Noise Reduction, which is an excellent mixture of mellow vocal melodies and a more edgy guitar sound.
While uminari was more like a love letter to shoegaze, here Moon In June really finds its own sound and the result is a very strong and diverse EP, that's absolutely worth the attention of any shoegaze or dream pop fans. It is out on Nagoya based Dreamwaves Records and besides its CD release, evergreen is also available from the label's Bandcamp page.
evergreen
2022.07.20, cd, digital
01.Hikari
02.Summer Pop'97
03.Lovesong
04.ミストラル (Mistral)
05.Tremolo Mind
06.Noise Reduction
_________________________________
A year in reviews 2022: a series of reviews published throughout December and January about some of the best / most important / most interesting albums that were released this year, covering a very wide spectrum of genres.