FEMM: Tokyo Ex Machina / #2022reviews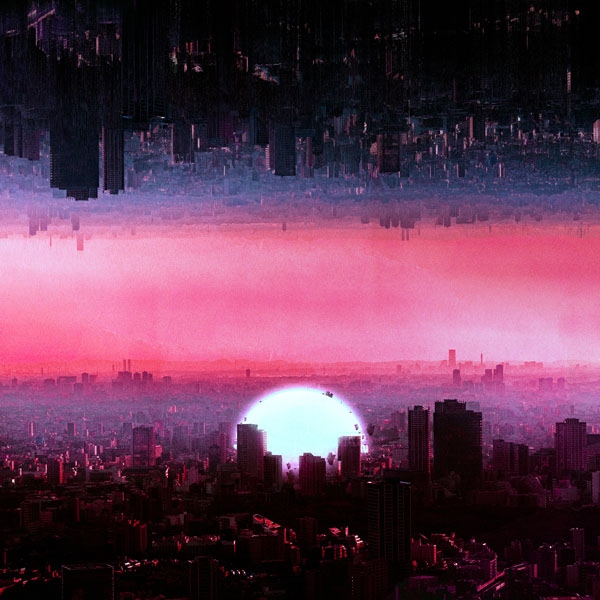 Tokyo Ex Machina's release had the worst timing ever, which almost ruined an otherwise decent EP. Let me explain this: it was released sort of out-of-nowhere just a month after the duo's previous EP, the so-so Tokyo Girls Anthem (reviewed here), so it was a bit too sudden and without much initial promotion. But that wasn't the real problem… it was that Tokyo Ex Machina is a perfect summer release, with some exceptional tunes, perfect for hot days and evenings, yet it dropped in January, the coldest, blankest, most depressing month of winter.
All this while the first tune alone could make such a great summer hit: We Got Each Other is a superb uptempo bop with a strong, driving beat, a great singalong chorus, pure summer vibes and everything else a hit needs. But the same goes for Outta The Clouds, which is rather similar just with a somewhat slower tempo and more of a neon-lit evening vibe and a touch of '80s retro. Crystal Ball slows things down even further, but other than that keeps the same vibe and quality with an additional melancholic feel, which makes it the perfect background music to aimlessly stare out of a hotel window in the middle of the night. The closing mid-tempo Crawl Away is the only one that does not really fit into the summer theme, but still, it is still an OK track as well, better than most of the group's output since they properly restarted late 2020.
Actually the EP has five more tracks, but those are just remastered earlier tunes to fill up space, so let's just forget about them. Oh, and to make matters worse, FEMM actually had another EP out in August, when Tokyo Ex Machina should have been released, but that was just one new track, a very generic tune called The Six accompanied by five more of those unnecessary remasters. I honestly just do not understand what the group's management is thinking. FEMM has so much potential, but ever since their early releases, which were all instant classics, accompanied with tricky and very effective viral promotion, it seems they just don't know what to do with the girls, and even when they have a little gem at their hands, like this EP, they kinda ruin and bury it with a badly picked release date. Seriously guys, get your act together!
But even with all this, this is still one is one of the best J-Pop releases of 2022 and at least eventually all four tracks got their own music videos , that are fortunately doing fairly well on Youtube.
Tokyo Ex Machina
2022.01.21 / digital
01.We Got Each Other
02.Outta The Clouds
03.Crystal Ball
04.Crawl Away
05.Falling For A Lullaby (Tokyo Ex Machina Remastered)
06.Do It Again feat. LIZ (Tokyo Ex Machina Remastered)
07.Sugar Rush (Tokyo Ex Machina Remastered)
08.Dead Of Night (Tokyo Ex Machina Remastered)
09.Keep It Cool (Tokyo Ex Machina Remastered)
10.Tic Toc (Tokyo Ex Machina Remastered)
_________________________________
A year in reviews 2022: a series of reviews published throughout December and January about some of the best / most important / most interesting albums that were released this year, covering a very wide spectrum of genres.