No No No: No No No / #2021reviews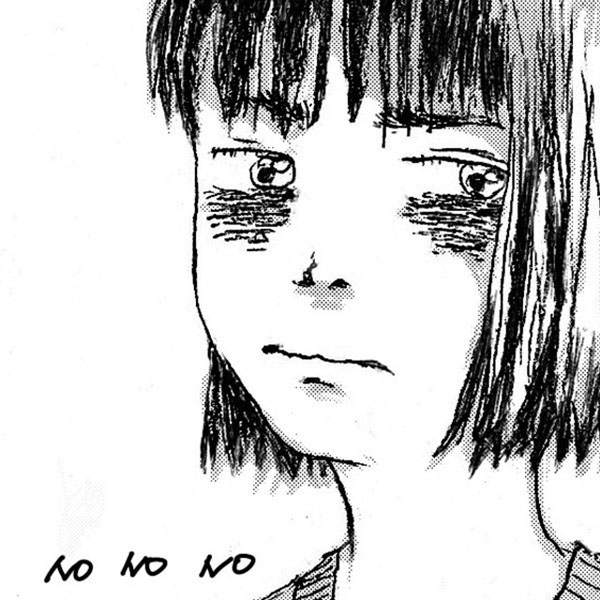 While the first band that will probably come to mind for most people while listening to this album is Otoboke Beaver as they got pretty famous worldwide in recent years, No No No's music (while it clearly shares the Beavers' frantic, screaming madness) is actually closer to other Japanese female fronted acts from the past, like Bleach and also some of the wilder Benten Label bands, but actually they cite Himei and the legendary The Comes as influences… and you clearly hear see why. No No No's music is crazy, harsh and extremely angry, a wild and no-holds-barred mixture of hardcore, thrash and the rawest sort of punk.
Well, at least it is like that for the most part as there is also the mid-tempo melodic punk song, No Control followed by Phase, where things get a surprise turn and really slow down and later on we also get a raw mid-tempo indie-rock track, I'll See You In Hell, but besides these detours they are sticking with the hectic, chaotic thrashcore madness and they do a damn good job at it. The band's history actually goes back over ten years, but they had a long hiatus and restarted around 2017 and while they already dropped a few releases since then, it was this, their first full-length that really got a lot of praise for them, both from domestic and international audiences. And no wonder, as this is some truly amazing stuff, raw, hard-hitting and also extremely entertaining.
For some reason the CD edition includes two different versions of the album, the "Ryo Hisatsune mix" and the "Takahiro Ohuchi mix" the first of which is a bit more on the murky side, while the latter being a lot sharper and edgier. I preferred the latter, but it is a matter of taste I guess. The album was released on CD and LP by KiliKiliVilla in Japan and was picked up by Gerpfast Kolektif, a label from Indonesia for a limited cassette run.
No No No
2021.03.24 / CD, LP, cassette, digital
01.Introduction
02.Can't Live in The Past
03.In Denial
04.O.C.D.
05.Bonnou
06.No Control
07.Phase
08.Japang
09.Hole
10.I'll See You In Hell
11.Gender Wars
12.You Don't Know Me
13.Border
14.End Of Ideology
15.Influence
_________________________________
A year in reviews: in 2021 I was somewhat neglecting the site due to the lack of free time, but now I try to make up for it as much as possible, reviewing several important / good / interesting albums that were released this year. One for each day throughout December, from a very wide spectrum of genres. #2021reviews