Boris @ A38, Budapest, 2018.02.26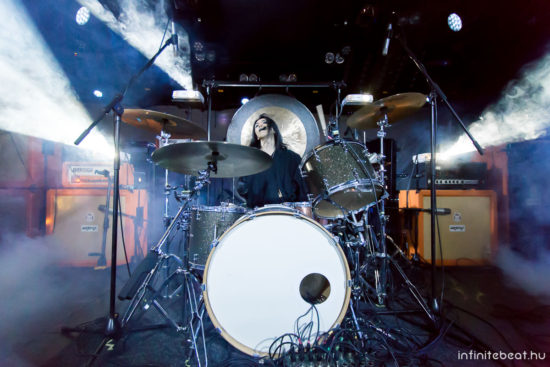 During their recent tour with Amenra, the Belgian sludge / doom / post rock group Boris finally returned to Budapest after long, long years. The first time they played here was back in 2008 when they easily filled a small club to its approx. 100 capacity, but when they returned in 2011 to a bigger venue, they ended up playing for like… 30 people? It was a disastrous flop for the promoters and I could never figure out why they attracted such a small crowd that time… but maybe it had something to do with their then most recent work, Attention Please being by far the most controversial album of their career with its uncharacteristic sweet pop sound? Who knows? Anyways, while it was a great show nonetheless, it is no wonder that even though the band toured Europe several times since, local promoters were afraid to book them again for quite some time. But fortunately it seems that the joint tour with Amenra finally made them change their minds and the two groups attracted a massive crowd of some 500+ people, finally wiping out that weird incident in 2011 from everyone's memory.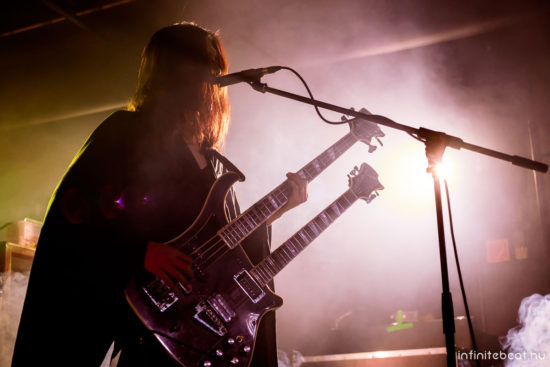 And this time Boris was heavier than ever. There were no strange pop tunes, hardly any melodies actually, what we got was simply over an hour of incredibly dark and heavy doom brutality. Oh, and there were no older tracks either, as for them this tour was all about playing their latest album, Dear almost in its entirety, only skipping one song, Biotope… without even changing the order of the songs. But still, it was all different. The album itself had a quite diverse sound, demonstrating the group's versatility, taking cues from different eras of their long career and while it was a good one, it was not really their best record to date. But they turned that material into something completely different live: it became a never-ending, swirling and mesmerizing flood of massively distorted guitar noise, complete with heavy drumming and grunting, deep, muddled vocals. It was a nearly hypnotic trip to hell and back, only disrupted by the messy southern groove of the amazing Absolutego. And the visuals just further enhanced the atmosphere… lots of smoke, flashing lights and Atsuo, Takeshi and Wata all clad in black, with their long black hair covering their faces for most of the show. They looked somewhat like the members of some forgotten occult cult straight from the seventies, but besides all the dark and threatening appearance, they also had an amusingly campy side, mostly thanks to Atsuo totally overacting the cult leader kinda role he played behind his drum set that was placed right in the middle of the stage. This added a very welcome fun tone to the performance and this, along with the incredible, mind-shattering music and great visual made this the best, heaviest and at the same time most entertaining Boris gig I've seen so far.
Setlist:
D.O.W.N -Domination of Waiting Noise-
Deadsong
Absolutego
Beyond
Kagero
The Power
Memento Mori
Dystopia
Dear
For the full gallery, including photos from Amenra set click over here.