New collab album from Boris & Merzbow, inspired by 2020.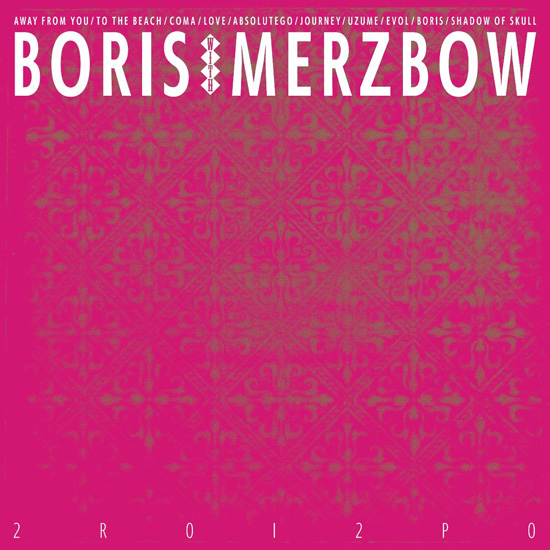 The first collaboration between Boris and Merzbow called Megatone was released back in 2002 and ever since then they drop a new joint album every few years. The new one, 2R0I2P0, released yesterday on legendary US metal label Relapse is their eighth collab and early reviews say it is also one of the best. As several of the previous Boris / Merzbow works, it is basically a collection of re-recorded Boris songs and covers and this time most of the tracks originate from their 2019 album LΦVE & EVΦL. Beside those they also included two from other recent releases and did two covers: one of them is the song they are named after, Boris from Melvins and the other one is a track from Coaltar of the Deepers, a cult Japanese experimental rock / metal band.
The album's title, 2R0I2P0 reads as "RIP 2020", quite obviously referring to this highly unusual year and in the press releases Boris hits the nail on the head saying: "This year was a period of trial for everyone in the world, this work becomes a monument to the requiem of the previous era. From here, a new world begins again.".
The albums was released on CD, double LP (the latter in several different colors as seen on the label's website), in digital formats and the opening track, Away from You also got its own music video:
2R0I2P0
2020.12.11 / cd, 2lp, digital
01.Away from You (Originally from Love & Evol)
02.To the Beach (Coaltar of the Deepers cover)
03.Coma (Originally from Love & Evol)
04.Love (Originally from Love & Evol)
05.Absolutego (Originally from Dear)
06.Journey (Originally from Unknown Flowers)
07.Uzume (Originally from Love & Evol)
08.Evol (Originally from Love & Evol)
09.Boris (Melvins cover)
10.Shadow of Skull (Originally from Love & Evol)