Tsushimamire celebrates its 20th anniversary with a compilation album [updated with videos]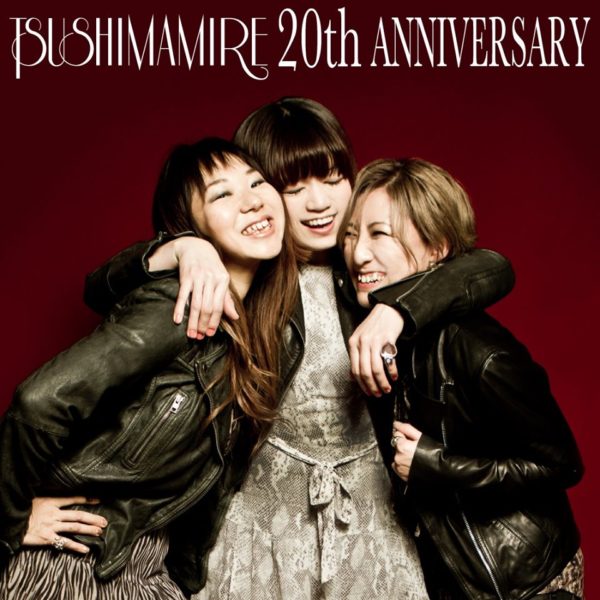 This year marks the 20th anniversary of Tsushimamire and to commemorate this, the band will release a best of album this summer. Titled Mamire Mania 20, the compilation that was just announced yesterday will feature 20 songs and besides all those old classics it will also include two brand new tunes called The Payday and Absolutely☆OK. The album will be released under their own label, Mojor Records that they launched back in 2010 and they also announced a series of domestic show and an upcoming North American tour for later this year.
Update (2019.07.14): The album is out along with music videos for both of the new songs: the one for more popish The Payday, where we can see the trio dressed up as office ladies came out two weeks ago, while the wonderfully bizarre Absolutely☆OK dropped the same time the album was released.
Mamire Mania 20
2019.07.10 (Mojor Records)
01.THE PAYDAY (THE 給料日)(New!)
02.Absolutely☆OK (絶対☆ダイジョーブ)(New!)
03.Anarchy Morning (アナーキーモーニング)
04.SHOCKING
05.Space Elevator (宇宙エレベーター)
06.Start (はじまりのうた)
07.ASEMO KAI KAI -Heat rash is itchy- (あせも かいかい)
08.Crazy for you
09.Bad Dream Bear (さいあくま)
10.Hanami (ハナミ・ソト・デ・サケ)
11.Tokyo Jellyfish (東京ジェリーフィッシュ)
12.Night Rider
13.Kitchen Drunker (キッチンドランカー)
14.UNDER THE SKY OF YESTERDAY (昨日、この空の下で)
15.Road of Girl
16.Depression (うつ病)
17.Sonata de Alarm (ソナタ・ド・アラーム)
18.FA***&FAFA (ファ**ファ*ファ)
19.Human Coating (ニンゲン・コーティング)
20.GIVING BLOOD SONG (献血ソング)