Mono @ Dürer Kert, Budapest, Hungary, 2019.04.21.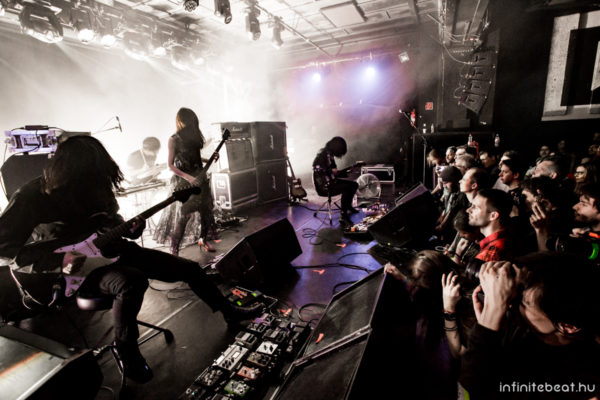 I saw Mono for the first time back in 2003. It was during their very first European tour, just after the EU release of their second album, One Step More And You Die. Their previous one, Under The Pipal Tree came out in 2001 on John Zorn's seminal experimental music label Tzadik and it already drew international attention to the band, that at the time couldn't really find its audience at home. One Step, released in Europe by Rykodisc, another important label of that era, further developed them as one of the best post-rock bands and that album's centerpiece was a track called Com(?). While both of those albums were very solid releases, that one track was just, something different… it was on a league of its own. Clocking over 15 minutes, it is a trip through peaceful and melancholic soundscapes and noisier passages, slowly building towards the final, cathartic outburst and the ensuing massively feedback-heavy guitar noise orgy. It is a masterpiece of monumental proportions. They released some truly excellent albums since, always adding something more, something new, but for me that one is still the essential Mono track. In 2003 they wrapped up the show with that, but by the time they finally returned to my city again, many years later in 2010, they were not playing that song live anymore.
Read the interview with Mono's leader Taka Goto
Now however, some more years and Mono shows later, for their 20th anniversary tour they finally returned to that track, which, just as back in 2003, yet again served as the perfect way to wrap up the show with its chaotic feedback-heavy glory. So, that alone made this one of the most memorable Mono gigs I've even seen, but the rest was just as great. The rest of the show was all about the new album of course: six of the main set's ten songs were from Nowhere Now Here that was released in January and which turned out to be yet another great album. Even though it was not as different from the old ones as the preceding music videos suggested: the first one, After You Comes The Flood partially followed the path of band leader Taka Goto's solo project Behind The Shadow Drops, that he started in 2017 and which was a lot more electronic than Mono, while Breath featured bassist Tamaki's singing debut. Besides all this they also had a new drummer, but still, album very closely followed the path of the previous ones, just carefully adding some new elements to the music, that still managed to keep it exciting.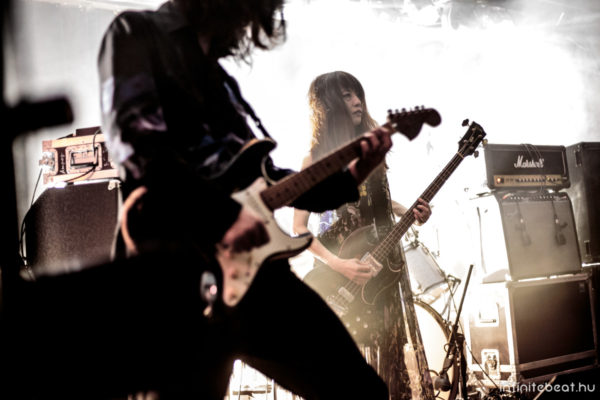 This time they were touring with Arabrot, a band from Norway, that was… kind of like a mix of early Sixteen Horsepower and Nick Cave? I only listened to a couple of their songs before the show and they did not do much for me, however they worked extremely well live. It was a really nice surprise and served as a great warm-up for Mono.
Setlist:
God Bless
After You Comes the Flood
Death in Rebirth
Breathe
Nowhere, Now Here
Dream Odyssey
Sorrow
Meet Us Where The Night Ends
Halcyon (Beautiful Days)
Ashes in the Snow
Encore:
Com(?)
Mono @ Budapest, 2019.04.21 – photo gallery (Full gallery, including including Arabrot's photos is over here)