Tradition meets heavy music – an interview with Birushanah

Birushanah is currently touring Europe together with French doom metal act Monarch and ahead of their show in Budapest on the 1st of August I did an email interview with the band to ask them about their unique style that mixes heavy doom riffs with industrial and Japanese traditional music influences, their upcoming album and also, about their hometown, Osaka. Sano (guitar & vocals) and Iso (metal percussion) answered the questions, so read on to see what they had to say.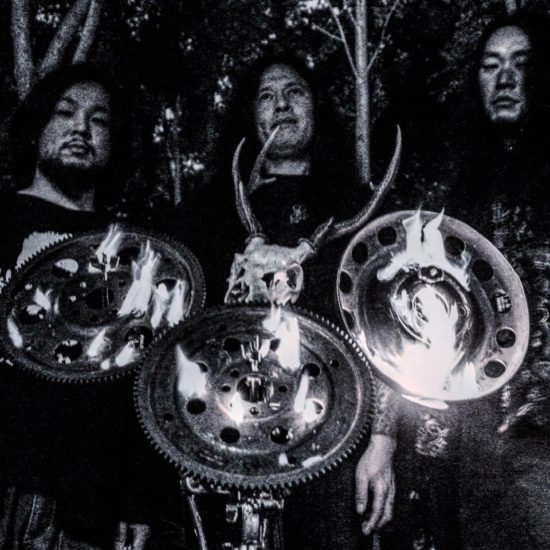 Your hometown Osaka always seemed like the city in Japan where the strangest music comes from. What do you think, why did Osaka became the Japanese home of weird and extreme music?
Yeah, exactly. It is smaller and I think it isn't as stylish as Tokyo, so maybe Osaka people are thinking that they should be opposing Tokyo, like "we have funnier and more interesting ideas". But it isn't only music, it is true about other things as well I think. Actually, thanks to the sour grapes of a smaller city and some other elements, Osaka has always been the mecca of comedy and Osaka's underground music and hardcore scene inherited these eccentric and crazy feelings from the old times. I think Ikuo Taketani played a very important role in all this. He was an original member for Hanatarashi, Boredoms and Zeni Geva and he made strange and intense thinking a part of Osaka artists. It was important for me.
Your music is a fusion of doom metal and Japanese traditional music, but there are also elements of psychedelic rock and some industrial influences as well. What bands and music genres were the initial influences that helped you to form Birushanah's sound in the beginning?
Iso and an old member had the idea to make a band like Doom, a Japanese progressive thrash metal group, that was the biggest influence for them, but mixed with noisy stuff and extreme heavy sound featuring metal percussion like Der Eisenrost. It was before they were called doom sludge metal.
Why did Japanese traditions became such an important part of Birushanah?
Japanese traditional music's feeling is a very natural things for us, especially for Iso. And we felt we need to try and mix those traditional elements with heavy riffs and rhythm patterns. Because of this we got a special sound. Not something usual and not just like any other band. But it's not easy. Simply mixing those could be so bad and uncool. That's why it is such a big task as it needs various gimmicks.
Did you study Japanese traditional music or just use the influences that you picked up over the years?
Iso is learning shakuhachi, but it is not about study, we prioritize the feel of traditional influences.
Can you tell us about Birushanah's lyrics?
We are singing about destruction and imagination. I believe that an error born with that universal thing is love is singing.
Thanks to the mixture of rock and metal percussions, your music somewhat reminds me to Der Eisenrost. Did them and the late Chu Ishikawa serve as an influence to Birushanah?
Yes sure, especially for Iso, but we use many other elements, like Japanese wadaiko, primitive tribal sounds, industrial music and more and more and more…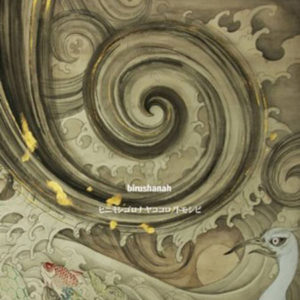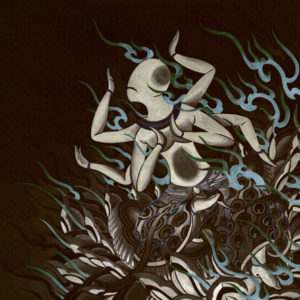 I could not find info about the departure of founding member Sougyo. When and why did he decide to leave the band?
In 2010, he was tired to take care of us, haha. He was the only original member and that meant that we had to decide about many things. First, the band name. Change it, or keep it? We didn't change the name at the end and we think it was the right thing to do. Who wants to leave the band resigns and the ones who want to keep it are doing it. That's all. We had to change and rearrange the band's sound and create new groove. It was so difficult, but we did it. I think every band is the same. No reason, just passion, we trust only that.
Will Birushanah keep working as a vocal-guitar / drums / metal percussion trio or are you planning to invite more members in the future?
We are always thinking about both options. But our song texture is very complex, not everyone can play it and it is easier as a trio.
You are currently touring with Monarch, a band you share a long history with, that goes back many years and you even released a split EP together last year. How did you hook up and start to work with them?
Our friendship began in 2011. Sougyo contacted them when we did our first Japanese tour. Lineup was Emilie, Michell, Shiran and one American and one Aussie guy. The shows were very strong and extreme. I remember the shock of the first shows. Everyone was younger than now, Emilie always drunk, Michell was tense and had a dangerous impression. I thought he is a little strange guy. Shiran is quiet and cool guy all time same, haha. In winter the highway was closed because of very heavy snow, we were 8 hours late (ordinary we drove 5 hours, it was over 13 hours) at long last we entered highway and after a short time the tire burst. Stuck in the cold night highway I apologized to them, but Emilie said, that we ride the same ship, same destiny. It is good to remember and I think they're strong people.
You will have a release in August on a new label, Reiho Music. What can we expect from the new album?
There is a fulfillment that I have never felt before. We expect people to connect to our next material on the highest level. If my challenges make someone to challenge themselves, it's great. I would like to continue making unknown right or wrong and I want to share it.
Birushanah official site / bandcamp / facebook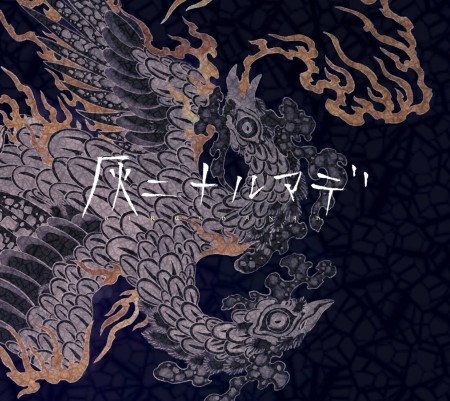 Many thanks to Tukker Booking for arranging this interview!