New collab album and cassette releases from Viviankrist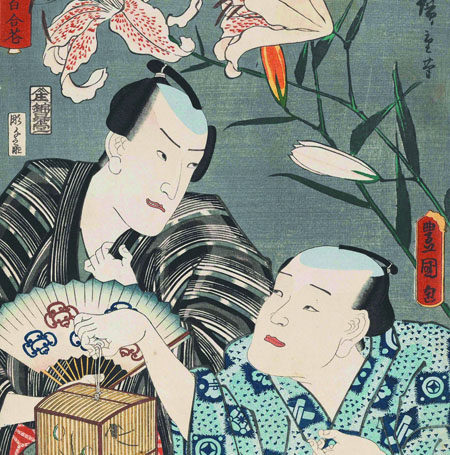 Viviankrist is the name Eri Isaka (probably still better known as Vivian Slaughter, singer / bassist of black metal band Gallhammer) started to use for her solo releases after she moved to Norway several years ago. Since then she released a lot of material, and while most of them are only available in digital format (she uploads new works to her Bandcamp page on an almost monthly basis), there were also several physical releases… and the most recent ones are a split CD and a special set of cassettes:
The split CD, Autocrine was released is September on US label Phage Tapes and it is a collaboration between Viviankrist, Risaripa (aka. Risa Egawa or Risa Reaper, drummer / vocalist of Gallhammer) and Japanese noise veteran K2. The music itself is mostly noise, but there are also elements of industrial and experimental electronics, so it is a quie diverse release, which, besides the CD edition, was also released in digital format and both are available from the label's Bandcamp page.
K2 / Viviankrist / Risaripa: Autocrine
2020.09.04/ cd, digital
01.Viviankrist: Bleached Sun
02.Risaripa: Warning
03.K2: Bible Is A Bored Book
04.Viviankrist: Iteration Tension
05.Risaripa: Jinx
06.Viviankrist: Common Hectic Basis
07.K2: Death In Silicon Valley
08.Viviankrist: Awake Asleep
09.Risaripa: Heaven
The other release, a set of four cassettes is out on UK based Ritual Production and it sort of sums up Viviankrist's solo works. She is known for her diverse output which includes experimental electronic music (sometimes more on the glitchy side and sometimes closer to ambient), pure noise and more rhythm centered bass-heavy material… and this box-set will feature all these extremes. Collecting recording from 2018-2020, each of the tapes center around a certain sound or atmosphere. Pop Incentive displays her still noisy and glitchy, but at the same time upbeat and playful side, Heavy Sleep will wonder off to more drone-based territories with an eerie atmosphere, Alabaster White, the most recent one of the four recordings is somewhat similar, but has a brighter and more beat oriented minimalist ambient style, while Live in Studio 2018 is by far the most chaotic one with a heavy dose of fuzz and noise with additional glitches and beats here and there.
The tapes were also released in a vintage box-set with artwork by Marina Junqueira, but this version was limited to a mere 11 copies and sold out immediately. The individual color tapes however are still on sale at the label's website and digital editions are up on Bandcamp. Streaming is also available there, but the label also uploaded previews for three of the tapes to Youtube, so check those below!
Viviankrist 4 x cassette tape boxset
2020.11.06 / 4 cassettes, digital
Pop Incentive
Heavy Sleep
Alabaster White
Live in Studio 2018