Puffy: The Puffy / #2021reviews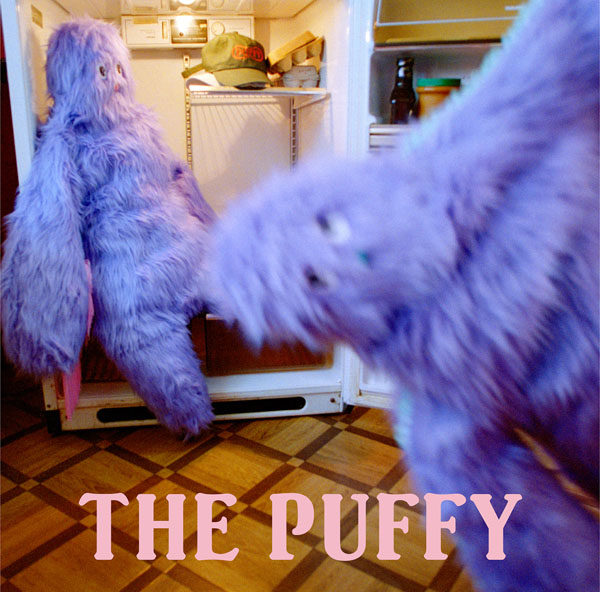 For a long while Puffy, the pop duo of Ami Onuki and Yumi Yoshimura was a mainstay of Japan's mainstream music scene, starting with their million selling debut single, Asia no Junshin in 1996 and later on they even had their fair share of international success around 2004, when they did a theme song for Teen Titans, done a couple of US tours and even had their very own animated series called Hi Hi Puffy AmiYumi. After that however their once phenomenal success slowly started to fade away and after they released Thank You, their 15th anniversary album in 2011 things really slowed down around them. There were some compilations, and album featuring others covering their tuness, and EP in 2015 and occasional digital singles here and there, but that's all.
This April however, completely out-of-nowhere, they dropped a music video for a brand new track called Pathfinder and then released a new album in September. So, it took more than ten years to follow up Thank You, but The Puffy, the new one, continues right where that left off. Actually the opener, Essafossa starts out as if it was still '96 and if it was a track off their debut album, amiyumi (but then it gets slightly weird around the chorus part), Pathfinder is more of a classic British indie rock influenced tune (and the absolute stand-out track), while Choegoist sounds like the theme song of a strange kids' show, mixed with '90s dance pop and rap parts. Sounds strange? It is. But Puffy always had this tendency for genre-bending and also, sounding like a kids' band at times is nothing new for them either. And the rest of the album follows likewise with hints of folk rock, beat music, hip-hop, lounge, ska popping up along the way. Oh, did I mention the occasional xmas chimes? So, just like all their previous albums, it is a wild ride thru many styles, all incorporated into the trademark, cheerful and fun Puffy sound. All this in just a bit more than 40 minutes, with ten tracks, including three that were released long years ago: COCO Hawaii and the hyper-active Paffipipoyama from 2015 and Susume Nonsense from 2018.
So nothing revolutionary, surprising and nothing really new is going on here, but then again, you do not pick up a Puffy album to listen to music that follows the latest trends or to hear something you have never heard before. On the opposite, you pick it up to get another set of nice new songs that sound just like those good old favorite Puffy classics with just a bit of a new twist here and there. And this album does a perfect job delivering that. So, it really feels like those ten years between the two albums never even happened… and you know what? I am damn glad about that.
The Puffy
2021.09.22 / CD, digital
01.Essafossa
02.Pathfinder
03.Choegoist
04.Paffipipoyama
05.Susume Nonsense
06.Tsumibukai Kamo Shirenai
07.COCO Hawaii
08.Bouken no dadada
09.Hi no Ataru Oka
10.Always
_________________________________
A year in reviews: in 2021 I was somewhat neglecting the site due to the lack of free time, but now I try to make up for it as much as possible, reviewing several important / good / interesting albums that were released this year. One for each day throughout December, from a very wide spectrum of genres. #2021reviews