Pop, dance & mannequins: an interview with FEMM
FEMM is clearly one of the most interesting Japanese pop acts from the last few years: their unique take on electro pop with a bit of a hip-hop influence here and there (recently mixed with a touch of retro feel as well) already makes them worth to check out, but what makes them stand out is the pretty wild background story they have going on. They claim that the two members, RiRi and LuLa are actually mannequins, who want to raise awareness for the mistreatment of their kind and they figured that the best way to do so is through pop music… so, they started FEMM a few years ago, but as they are just dolls that came to life, they communicate through their two "agents" Honey-B and W-Trouble. Even when they give interviews, so it was their two agents answering for them in email when I asked them about their goals, music, costumes and many more!
FEMM started back in 2014 with a mission "to help liberate mannequins mistreated by humans". Have you achieved your goals so far?
Honey B: FEMM's goal is to protect the rights of mannequins and to make sure their massage is heard throughout the world. They will keep on delivering. It might not be anything direct, but it's a start to have people realize that they have been hurting mannequins. It could be a wake up call.
W-Trouble: Don't get us wrong. FEMM aren't only thinking about mannequins, but they love human too. They really wish for this world to become a place for both beings to live together in peace. We are happy to see that more people are showing interest in FEMM. We feel like FEMM are making progress in their project.
Many of your songs are about strong, independent girls. So, can we maybe interpret your mission also as: "to help liberate girls mistreated in a male dominated society"?
Honey B: Mannequins, woman, they tend to have weaker positions than men. It's sad, but true. So in that way, Mannequins can relate to woman in general. FEMM are "woman mannequins", so they can understand the situation.
W-Trouble: Nothing too precise, but FEMM wish that their songs will encourage woman and to make them feel stronger.
And how about your goals as a music duo? This year you had your major debut and also signed a deal with UK's JPU Records, so things seem to go very well. Are you happy with where FEMM is at the moment?
Honey B: To get people know about FEMM is the first step. Then we start from there. We wish that we gain FEMM agents who can support FEMM with us!
W-Trouble: Like we have been saying, FEMM's main goal is to save the mannequins who have been mistreated by human, so to do that we are having FEMM to deliver their message through their music. In that way, we think we are making progress, but like how H-B says, FEMM's project just started, so we want to keep on having them deliver important messages to the world.
You just released a very '80s influenced single, Neon Twilight / Countdown. Can you tell us a bit about those two songs and their videos?
W-Trouble: Starting from POW/LCS we are focusing on the theme of Retro Future. When you watch Countdown MV you really get the feel of it. They got an old school hip-hop dance that goes to it.
Honey B: Neon Twilight is a perfect summer party track. Would be awesome for outdoor live shows. It's got a catchy chorus where you can sing-along. In the MV, FEMM are wearing a funky MICHIKO LONDON jacket. Please check it out! These songs are both inspired by '80s vibe, like "Blade Runner" and "AKIRA." Like these movies, we created a vibe that has a feel of TOKYO's mysterious and sleek features.
Female pop duos with simple, but unique dance routines seem to be a popular thing in Japan, with examples like Pink Lady, Puffy and Halcali. Were they role models for FEMM?
W-Trouble: When we created FEMM, we studied many groups and artists. FEMM loved these artists' comical and fun dance moves, and in that way, we think that FEMM are inspired by them.
Honey B: FEMM's choreographer team Hidali has a very unique style. They create iconic movements for FEMM and creating a whole style, image, brand for them. It's really exciting.
By now, FEMM developed a diverse, but still unique music style. Can you tell us about the international producer team that is responsible for FEMM's music?
W-Trouble: FEMM have worked with some amazing producers. Like Andreas Carlsson (Backstreet Boys, Katy Perry), Brian Lee (Lady Gaga, Icona Pop), etc. So many influential producers have shown interest in FEMM and produced their songs. One of their new tracks released in early 2016, "L.C.S." was produced by Boys Noize, who is an upcoming and super talented German electro artist. It's a really dope track. We hope you love the MV that goes with it!
Honey B: We would love to work with more people and open to collaborations with other artists too. Through these projects, I'm sure we can explore a new vision of FEMM.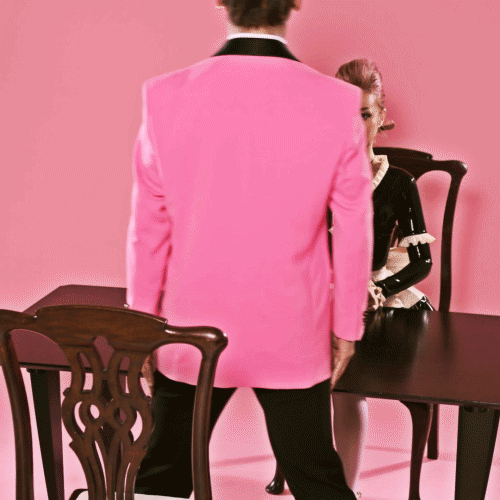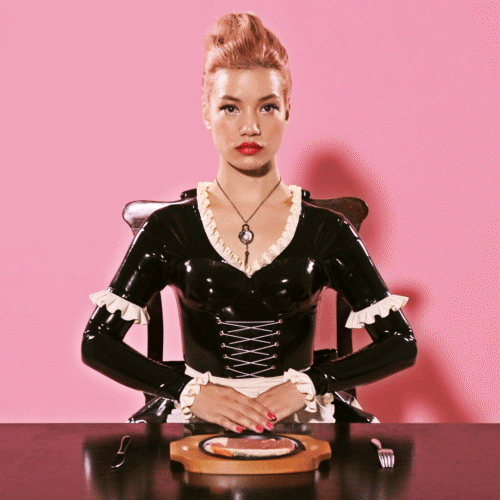 During your first year, you already received a considerable amount of attention from abroad, especially after Fxxk Boyz Get Money's video became a viral hit. How do you feel about becoming an international sensation?
Honey B: FEMM's main goal is to fight for the rights of mannequins, so to have more people know about them is a start and since we are making progress we are happy about it. You might think they are kind of strange since they are mannequins, but once you get to know them I'm sure you will love them.
W-Trouble: We are so happy that people all around the world love "FBGM." LuLa is very excited too. From this song, we hope their other songs get noticed too.
You already had a few US concert, but are there any plans for more international appearances in the future?
Honey B: We don't have any concrete plans yet, but for sure we want FEMM to visit the world.
W-Trouble: FEMM especially want to visit UK! They have never been there yet. They are looking forward to meet all the agents around the world.
FEMM is known for its very unique outfits. How do you decide what RiRi and LuLa should wear, and who designs their costumes?
Honey B: FEMM's iconic look is the "kawaii school girl" uniform, but originally their job was to stand in showcase windows of clothing stores. They can rock any outfit. It's their original job as mannequins.
W-Trouble: FEMM's latex wear is created by GM Atelier. From Japanese School girl to slick party dresses, they got a wide range of looks. LuLa's wardrobe style is more feminine and RiRi is more hardcore, to match their natural characters.
You've been working and performing a lot with FAKY lately. How did the two groups hook up and how do you get along with them?
W-Trouble: FEMM and FAKY are label mates and had some opportunities to perform together, and they got closer.
First project was the Japanese cover version of Sak Noel's "No Boyfriend" and then a talented solo artist Yup'in joined to form a new girls unit FAMM'IN. They mainly make Hip-Hop vibe songs in this group.
Through this project, we look forward for FEMM to shine in a new way. We are excited to share that with FEMM agents.
Honey B: They all get along really well. Both FAKY and Yup'in love to talk about girly topics like fashion, makeup and boys! FEMM love to see how young human girls think and talk. They are learning and communicating in their own way.
With Yup'in and the FAKY girls, you formed a new unit called FAMM'IN and released the song "Circle". How did it feel to take part in a song that sounds so different from what you usually do? And can we expect more FAMM'IN releases in the future?
Honey B: "Circle" uses traditional Japanese sounds and instruments, we shall call it "Gagaku-Trap," produced by Radical Hardcore Clique, who have been working with FEMM for a while and they made most of FEMM's remixes. It's become a complete new sound. "Gagaku" is a kind of Japanese traditional music, and is used in Kabuki and Noh shows. Using these kinds of sounds, makes it really Japanese, but we mixed a hip-hop vibe into it.
W-Trouble: FEMM usually sing in English, but as FAMM'IN they sing in Japanese. We have a new song coming up called "Animus." There is a MV that goes with it, so please keep tuned! Super graphic team, "BRDG" are the creators of the MV and it's gonna be a mind spinning visual, dance video.
In earlier interviews you said that it was difficult to learn some of the choreographies the Hidali team came up with. Is it getting easier by now with almost two years of experience?
W-Trouble: Hidali choreography is always evolving and seems to be very complicated.
Honey B: Even if it's very difficult, FEMM enjoy the process of growing. And since FEMM and Hidali get along so well, rehearsals has become much easier for all of them. They always have lots of fun. We will keep on creating, so don't miss it!
– FEMM's full name is "Far-East Mention Mannequin". The Far-East is part is obvious and we know that RiRi and LuLa are mannequins, but what does Mention stands for?
W-Trouble: We use MENTION as the meaning of WARNING. In Latin, it also means "remind". Warning, to let people know, these are the main goals for FEMM. Something like to remind people how much they loved their dolls when they were little kids. More to remind them to be nicer to Dolls and human. It might be very simple, but from the "Far East Country, Japan" these mannequins "Warn". Do you get it?
Honey B: When you hear "Warning", it has a very strong feel to it, but we don't want to use that word in a frightful way. We just want to have people realize about mannequins having feelings, just like us. So we have FEMM to deliver by singing and dancing. That's kind of why we use Mention instead of Caution or Warning.
FEMM official site / facebook / instagram / youtube