New remix album from Takkyu Ishino with Towa Tei, Yoshinori Sunahara, Westbam and more!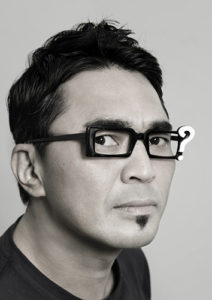 Takkyu Ishino, one of the most internationally renowned Japanese techno producers (known both for his solo works and his projects like Denki Groove or InK) finally returned with a new album called Lunatique back in August, which was his first solo release since 2010's Cruise… which in turn was only a mini album, so it was actually his first longer solo release since 2004's Title trilogy. And now he is back again, this time with a handful of remixes made for that album's tracks by a bunch of (mostly) household names. Mr. Ishino basically just asked a couple of his friends to do remixes, but with the kind of friends he has… this resulted in a mind-blowing lineup. He enlisted Der Dritte Raum and living legend Westbam from Germany, but the rest of the cast is Japanese and includes: two of the country's most excellent techno and house producers (DJ Sodeyama and Sugiurumn), Hiroshi Watanabe, known both for his house / techno and ambient / downtempo releases, Yoshinori Sunahara, who was also in Denki Groove in the early days, then went solo, made excellent chill out music… usually with an airplane theme and recently joined Metafive,  Towa Tei, one of the most important figures of the Shibuya-kei movement, currently also in Metafive and three not that widely known, but equally interesting acts: A. Mochi, Gonno and agraph.
The remix collection's title is Euqitanul (before you start to wonder what that means… it is Lunatique spelled backwards) and it hits the stores this week!
Euqitanul
2016.12.21
01.Dawn (Der Dritte Raum Remix)
02.Selene (Hiroshi Watanabe Remix)
03.Lunatique (WESTBAM Remix)
04.Amazones (A. Mochi Remix)
05.Die Boten Vom Mond (GONNO Remix)
06.Crescent Moon (DJ SODEYAMA Remix)
07.Fana-Tekk (agraph Remix)
08.Lunar Kick (SUGIURUMN Remix)
09.Fetish (Yoshinori Sunahara Remix)
10.Rapt In Fantasy (TOWA TEI Remix)