Merzbow & Prurient: Black Crows Cyborg / #2021reviews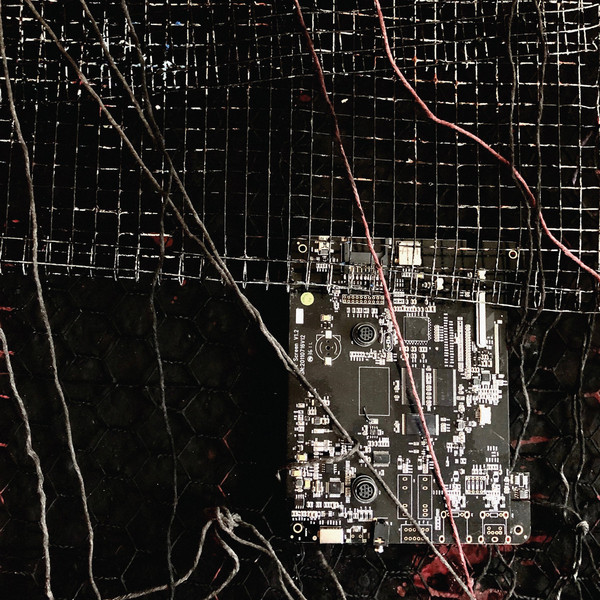 As each and every year, there were a lot of Merzbow releases in 2021, including a fair share of new material (besides all the reissues) and as always, they were of varying quality. Some were really good, some were not that interesting and there was one absolutely outstanding album: Merzbow's joint effort with Prurient. Prurient is Dominick Fernow's extremely prolific noise / experimental / power electronics project active since the late '90s, so it is actually somewhat surprising that he has not worked with Merzbow already, but now they finally joined forces for an album that was released on Fernow's own Hospital Productions label.
There are two tracks, both somewhere around the 15 minute mark with the first one being a bit longer and the second one a bit shorter. Side A's Part I: City Barbarism Melancholy creates a darkly beautiful mood with distant, echoing sounds of what sounds like chunks of metal pulled around on a concrete floor, all this against an atmospheric dark ambient backdrop and sudden, but not too harsh bursts of high-pitched noise. It has a calm, beautiful, yet menacing atmosphere and it reminded me of Lotus, Yasuhito Fujinami's, 2017 masterpiece, that explored a similar sounds and mood. The second track, Part II: Cylinders Raven is very different, still far from being an all out harsh noise attack, but it is much more aggressive with an uneasy, threatening feel, thanks to the muffled, inaudible voice samples that are being buried under layers and layers of swirling noise of static.
It is definitely more quiet and subdued than most of Merzbow's releases and as with many collaborations, it is hard to tell which part of the music came from which participant (especially as I am not that familiar with Prurient's output), but the final result is just brilliant and it isn't just one of this year's best noise albums, but also one of the best collaborations Japan's God Of Noise has ever released.
Merzbow & Prurient: Black Crows Cyborg
2021.02.24. / lp, digital
01.Part I: City Barbarism Melancholy
02.Part II: Cylinders Raven
_________________________________
A year in reviews: in 2021 I was somewhat neglecting the site due to the lack of free time, but now I try to make up for it as much as possible, reviewing several important / good / interesting albums that were released this year. One for each day throughout December, from a very wide spectrum of genres. #2021reviews