Karnage and Dayzero are back with a new album… and some more!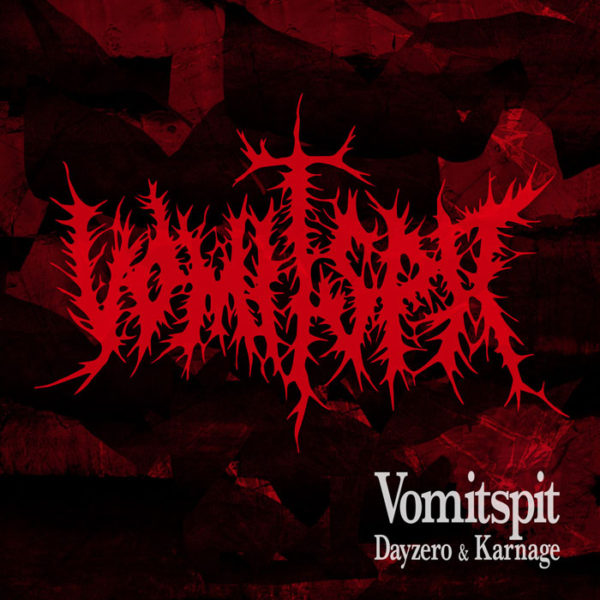 When new generation dubstep heroes Dayzero and Karnage released their joint EP back in December, they also announced that they will drop a new album together in 2018. Well, the album is out… today! The title is Vomitspit, which is also the name of the new imprint they are starting with this album. Just as the previous releases they did together, this one also features both solo and collaborative tracks, ten of them altogether and one of Dayzero's tunes also feature a guest, Ill Chill from Los Angeles. The album is available on bandcamp (on CD, as a digital release or as an awesome CD + t-shirt bundle), while track samples are up on soundcloud… check them out and then read on for more news!
Besides Vomitspit, Karnage will also drop another new release in April: a digital only heavy hitter, which will mark his return to UK's Encrypted Audio, where he already released a 12″ back in 2017. The new EP will feature four tracks, will be out on the 27th and the opening track is already up on bandcamp and it is yet another sick and brutal banger:
And if it still was not enough, he will also take part in a compilation 12″ out on the 30th by US imprint Bleak Winter. For this one, he submitted a new track he did with old friend MarkIV and you can already pre-order it here or listen to the sample on soundcloud (the first track is the one from them).
Meanwhile a wonderful chill out tune from Dayzero called Mo appeared on a digital only compilation out on French label Orikami Records (which also features several other Japanese artists and is available as a "name your price" kinda download via bandcamp!), plus he uploaded a couple of fresh, unreleased dubstep tracks to soundcloud, so check all of them out below!