Zombie-Chang: Gang! – new album and music video out today!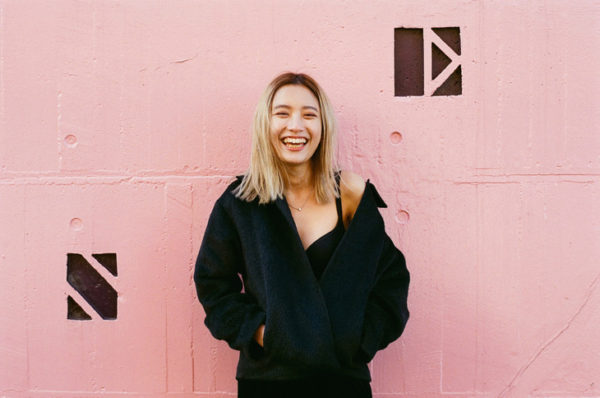 Zombie-chang (the solo project of young singer / model Yung Meirin) was responsible for one of the best albums last year, the simple, but incredibly charming and creative Zombie Change and now she is back with a new release called Gang! For this, her second album, she quit her former label, the hip-hop oriented Omake Club and joined the ranks of Bayon Production, which already had a musically very diverse lineup, including such underground favorites as never young beach and D.A.N., so it will probably serve as a very good home for her sweet, strange and melancholic synth pop. Gang!, featuring seven tracks, including a cover of the Japanese version of Connie Francis' Pretty Little Baby came out today, along with a brand new music video and judging from that one song, Zombie-chang took her music one step further and while it remained the same, bit naive and retroish synth pop, the production sounds a lot more slick and sophisticated. The carefully crafted dance track takes its simple, basic melody to different directions, while the perfectly fitting, colorful music video is filled with references to iconic fashion photography.
Check out the video for I Can't Get To Sleep below, along with the track listing and for more on Zombie-chang, check this photo & live report from last year!
Gang!
2017.03.03
01.I Can't Get To Sleep
02.tarinai
03.tokidoki
04.kourakuen
05.kabenomukou
06.Weekend
07.Kawaii Baby (Cover)