X Japan's Toshi teams up with rapper AK-69 for an unexpected collaboration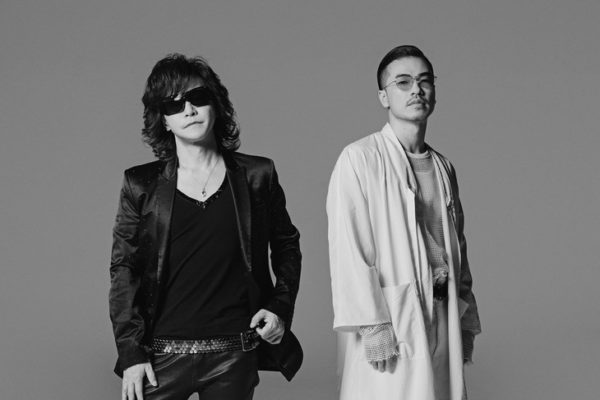 It seems that lately Japanese singers try to outdo each other in unexpected team-ups. Just think about rapper Sky-Hi's song with hippie indie cuties Czecho No Republic (which turned out to be the most charming track of 2017), or Kamijo's recent song with vocaloid virtual idol Hatsune Miku. But now there is a brand new odd couple in the block, one that surpasses all by far… In one corner, we have popular rapper and occasional R&B singer AK-69 (who used to have a g-funk career going as well, under the very awkward name of Kalassy Nikoff) and in the other we have… Toshi, singer of Japanese rock legends X Japan! Toshi has a quite strange / unique voice and singing style to begin with, so it isn't easy to imagine him doing something hip-hop or R&B related, but fortunately there is already a short preview up on youtube. And it is just as strange as you would expect as you can see below.
The track called Brave will be out as a digital single on 2018.05.14 and then it will be included on AK-69's collab album 無双Collaborations -The Undefeated- (out on 2018.06.20), that will also including his recent songs with Che'Nelle and UVERworld, two more new ones and some oldies from his back catalogue.