[Mixology] Xtal explores Japan's disco, funk & soul heritage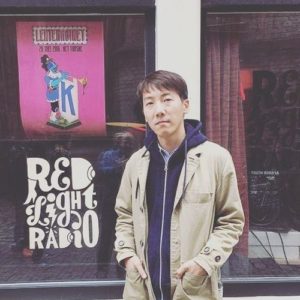 It is already winter, but if anyone wants a break from all the sappy xmas ballads that flood everything this part of the year, here is a great mix from Nagano resident Xtal to bring back the summer vibes with 90+ minutes worth of smooth Japanese disco, soul and funk classics. Xtal (aka. Crystal) has been making music since the '90s, he is also associated with the wonderful Jintana & Emeralds, that I already wrote about here and he released his first solo album, Skygazer this February. While Jintana is pure exotica and Skygazer is a great collection of (mostly) house tunes, in this mix, Xtal travels back to the '70s and '80s to dig up some classic soul, disco and city pop tunes along with a couple of forgotten gems. The mix was originally broadcasted on Red Light Radio on 2016.05.14 and was then posted by Xtal on soundcloud, where it became quite popular, with over 13.000 listens by now.
For more Xtal check his soundcloud and official site.