KK. Null and Dowser drop remixes for industrial legends Test Dept!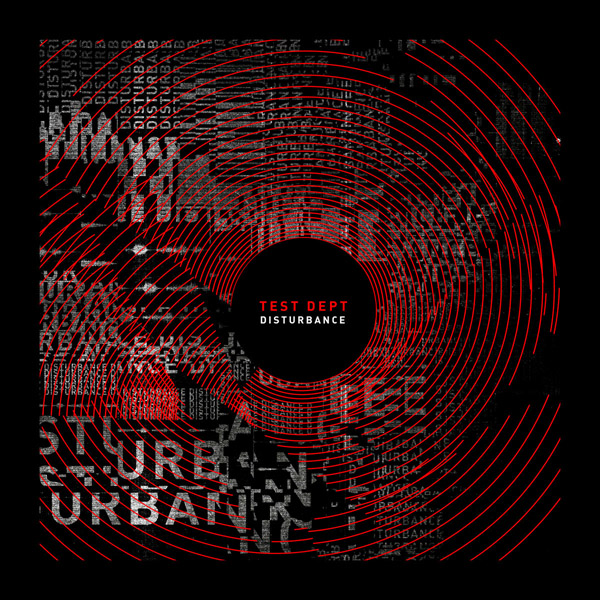 Test Dept (also known as Test Department) was one of the earliest and most influential industrial bands: they started back in 1981 and released several classic albums before they called it quits in 1997. However in recent years they started to play live again and finally they also released a rather decent new album called Disturbance this March. And what all of this has to do with Japanese music? The answer can be found on the recently released remix album, Disturbance Disordered that has two Japanese participants:
One of them is noise veteran KK. Null, who reworked one of the album's finest tracks, Speak Truth To Power into a masterful, dark and monotonous piece, dominated by throbbing metal sounds, invoking images of a gigantic, desolate factory. And the other one is by experimental electronic group Dowser, responsible for the extremely atmospheric remix of the album's closing track, Two Flames Burn, that it starts out with a simple synth line and builds very slowly towards a noisier climax. The digital only remix album is available from Bandcamp and also includes remixes by JD Twitch, Shelley Parker, Imperial Black Unit, Wrangler, Angst78 and industrial techno act LivingTotem.
Disturbance Disordered
2019.11.22 (digital)
01.Speak Truth To Power (KK Null Remix)
02.Landlord (LivingTotem Remix)
03.Debris (Shelley Parker Remix)
04.Full Spectrum Dominance (JD Twitch Remix)
05.Information Scare (Imperial Black Unit Remix)
06.Gatekeeper (Wrangler Remix)
07.GBH84 (Angst78 DDR Mix)
08.Two Flames Burn (Dowser Remix)