Iori: Cold Radiance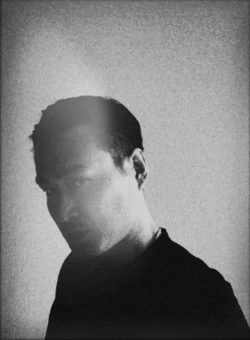 Iori's 2012 masterpiece, Nexus is still one of the best deep, minimal and dub techno albums to ever come out of Japan, and his EPs released since were equally fine, so it is no wonder that I was very excited to learn that he finally released another album in May… but I was in for a surprise. Still under the influence of Mannheim's Will To Power: Electronic II festival (here) I was listening to the most recent album of Denmark's Puce Mary with Iori's new album lined up as next in the playlist, so I was not in doubt that I will notice when the smooth techno will replace the drone-heavy noise. But I did not. I got suspicious after a while, knowing that it should be time for Iori, so I checked the player and to my biggest surprise I saw that not just that it started, but I was already somewhere near the end of the second track. It was pure dark ambient of the noisiest kind with not even a slight remnant of dub techno anywhere. And while the sound changed somewhat during the rest of the album, the typical Iori sound was nowhere to be found.
I did not know what to do with the album and with this sudden and drastic change in sound, so I gave it a few days rest and before digging it up again I did some background check and eventually found the answer: it was the Dutch label, Field Records that asked him to move out of his comfort zone and create a more experimental, ambient album, and he took on the challenge and came up with Cold Radiance, that he describes as "an aerial Sci-Fi movie soundtrack". But for me it is more like a soundtrack for a nighttime trip though a series of eerie landscapes and abandoned structures, starting out with the darkest of places with the threatening sounds of the first couple of tracks. Brooding synth drones, slowly building up into ominous, noisy soundscapes, with the second track, Distant Planet being by far the darkest, most menacing one on the album. That one is really pure horror movie material, it would be the perfect backdrop to a scene shot in some monumental, deserted factory, full of old, rusted machines and dark corners, where the shadows seem to move when you are not looking directly at them.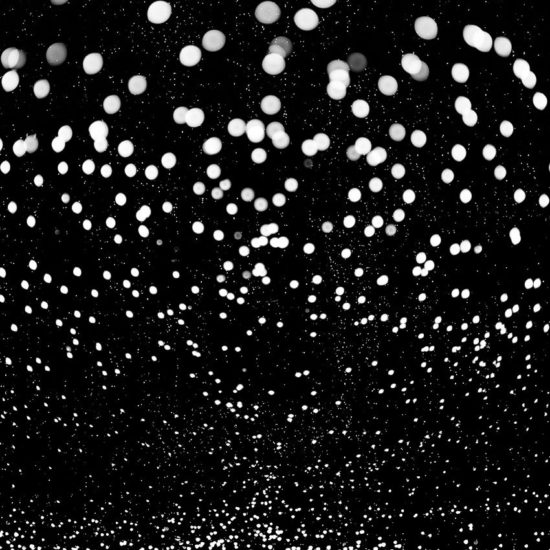 However after this venture into dark ambient, around halfway through, the album starts to ease up slowly with the threatening atmosphere fading away, replaced by more ethereal sounds and it eventually ends up in ambient territories, as if you managed to made your way out of the underground tunnels, ending up under the clear, starry night skies. However the threatening nature of the music never really goes away completely, it is always there lurking somewhere, in different shapes… like the strange, bubbly sounds and creepy crackling noises in the otherwise calm and beautiful Voices Of The Sky.
When you know what to expect from it, Cold Radiance is an extremely interesting album, an intriguing journey through imaginary landscapes and also a journey that follows a musician discovering new territories… while giving you some material for dreams and nightmares. And while it might sound like a strange idea to ask a techno producer to create an ambient / dark ambient album, actually it all makes sense. As those dark drones and ethereal soundscapes were already present in Iori's music, it is just that they were mostly hidden in the background, buried under layers of 4/4 beats. But now, we could finally hear what does it sound like when those beats are gone and all we are left with are the most experimental sounds coming of Iori's studio. And while I still prefer Nexus and his other releases, this is a very strong and also very brave album in its own way.
(listen to the whole album @ soundcloud)