Her Name In Blood: new album, video and European tour!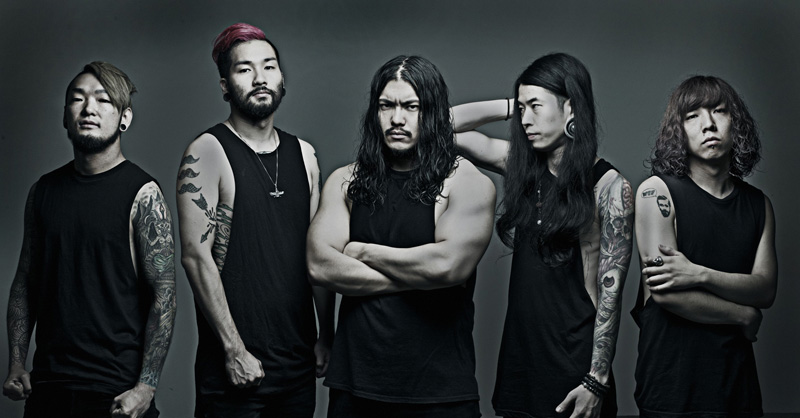 It was announced a while ago, that metalcore band Her Name In Blood is coming out with a new album mid-September and they already released a hilarious teaser video to promote it a while ago (see below). And now they released a music video as well, that proves again, that no matter how brutal their music might be, these guys (fortunately) just can't stay serious. However along with the video, they also announced something unexpected: their first ever European tour! And a pretty long one: they will have their first gig on the 11th of November and play a show almost every day up till the 4th of December. And with this tour they officially joined the ranks of Japanese metalcore / post-hardcore bands that are getting more and more well known Worldwide, including Crossfaith, Coldrain or Crystal Lake. It is great to see that these kind of bands from Japan are finally getting more recognition Worldwide… is this the direct result of the groundbreaking tours Crossfaith did a few years ago? Hard to tell, but they certainly played a significant role.
Of course, as this is their first time in EU, Her Name In Blood won't tour alone or as a headliner: they will team up with two bands from Germany (Annisokay andf Eskimo Callboy) and one from the US (Palisades) and play mostly in Germany, with a few shows in the UK and one or two in a couple of other countries. See the full tour schedule below, but now back to the band and the album: Back in 2010, when they dropped their first releases they quickly built up a reputation of being one of the most brutal metalcore acts from Japan and even though they are still pretty heavy, they somewhat toned down their sound over the years, which eventually gained them a major label deal.
The new album, called Bakemono will drop on the 14th of September and even though last year's Beast Mode, which already came out on Warner, had nine tracks, it was still considered an EP for some reason, so officially this will be their first full length major album. And they worked with well known recording engineer Tom Lord-Alge, who worked with the likes of Korn, Alan Vega, Marilyn Manson, INXS, so the guys obviously had their eyes on the World with this album:
Bakemono
2016.09.14
01.Free Me
02.Redemption
03.All This Pain
04.Last Day
05.Cut It Out
06.BAKEMONO
07.Wasting Away
08.Psychopath
09.Home
10.White Lies
11.No Name
12.Down
13.Lonely Hell
14.Last Day (KSUKE Remix)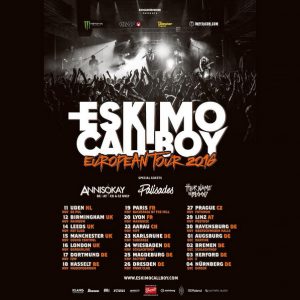 Annisokay (G), Palisades (US), Eskimo Callboy (G), Her Name In Blood (JP)
2016.11.11 – Netherlands, Uden: De Pul
2016.11.12 – UK, Birmingham: Rainbow
2016.11.14 – UK, Leeds: Key Club
2016.11.15 – UK, Manchester: Sound Control
2016.11.16 – UK, London: Borderline
2016.11.17 – Germany, Dortmund: FZW
2016.11.18 – Belgium, Hasselt: Muziekodroom
2016.11.19 – France, Paris: Backstage by the Mill
2016.11.20 – France, Lyon: Marquise
2016.11.22 – Switzerland, Aarau: Kiff
2016.11.23 – Germany, Karlsruhe: Substage
2016.11.24 – Germany, Wiesbaden: Schlachthof
2016.11.25 – Germany, Magdeburg: Factory
2016.11.26 – Germany, Dresden: KONK Club
2016.11.27 – Czech Republic, Prague: Futurum
2016.11.29 – Austria, Linz: Posthof
2016.11.30 – Germany, Ravensburg: Oberschwaben Halle
2016.12.01 – Germany, Augsburg: Kantine
2016.12.02 – Germany, Bremen: Schlachthof
2016.12.03 – Germany, Herford: X
2016.12.04 – Germany, Nürnberg: Hirsch