Crystal Lake: new album with old gems, a recent single and membership changes!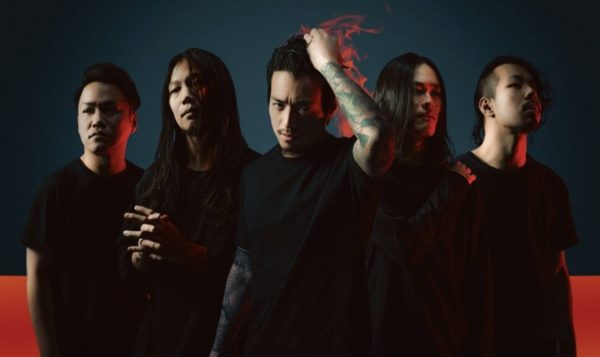 Metalcore band Crystal Lake returned with a new album today… which is not really new actually, as it contains re-recorded songs from the band's early releases. They started back in 2002  and quickly became a household name within the metalcore community, but they only became widely popular after Ryo, a new singer joined them in 2012 and when the second wave of Japanese metalcore acts hit it big both domestically and overseas. So, these "pre-Ryo" releases (Freewill, an EP from 2003 and two albums, 2006's Dimension and 2010's Into The Great Beyond) were not as widely known as their later releases.
The band started a fundraiser early June to raise money to revisit and release some of their early gems and the set goal was reached and surpassed in a matter of hours resulting in the new album, The Voyages, which contains ten re-recorded and re-arranged tunes… as always with some guests musicians on board. This time the guests include members of Endzweck and Break Your Fist, two Japanese metalcore acts that start around the same time as Crystal Lake, Daniel McWhorter from US hardcore act Gideon and Kentaro "Veron" Nishimura… who is none other than Crystal Lake's original singer!
The band also released a music video for the title track of Into The Great Beyond to accompany the album… but it was not the only recent music video from them.
The other one was made for a brand new track called Watch Me Burn that come out a month ago and which was the title tune of a new single. It also contained another new track (Disobey) and a DVD with the recording of a Spanish festival show from last year. A day after its release however, guitarist and founding member Shinya announced that he will suspend his musical activities and be away from the band for the foreseeable future, which means that for the meantime Crystal Lake will work with only two full-time members, singer Ryo and guitarist YD, as the two other guys are only listed as support members.
Scroll down for the two music videos, the preview of the live recording that came with the single and of course the tracklists and covers!
Watch Me Burn
2020.07.08
01.Watch Me Burn
02.Disobey
DVD:
Our Sanctuary World Tour 2019 Commentary Film
The Voyages
2020.08.05
01.Fabricated Refuge
02.Twisted Fate
03.Open Water feat .Daniel McWhorter (Gideon) /Takashi Uesugi (Endzweck)
04.The Passage feat. Kentaro "Veron" Nishimura
05.The Burden
06.Freewill
07.Innocence
08.Daylight feat. Go Nakaharada (Break Your Fist)
09.Voyages -Instrumental-
10.Into The Great Beyond