Crystal Lake is touring in Europe right now and announces another headliner tour for November!
Crystal Lake toured around Europe several times these past few years, but they were always either playing at festivals or touring around as a supporting act. This changed this summer when they set off for a long tour mid-June that will last till mid-August and besides festival and support spots, it also includes several headliner club shows. But even tough this tour only started two weeks ago, the band already announced that they will return to Europe in November, headlining the Impericon Never Say Die! Tour! There they will be playing with several other acts from all around the world: In Hearts Wake and Alpha Wolf from Australia, Great American Ghost and King 810 from the US and Our Hollow, Our Home and Polar from the UK. That tour will cover UK, Germany, Austria and several other countries, but the current tour will also see the band traveling all around the continent, so check out both tour's schedule below and head to one of their shows, because they are truly amazing live!
Check the live report from 2017 and the interview with Ryo, Crystal Lake's singer!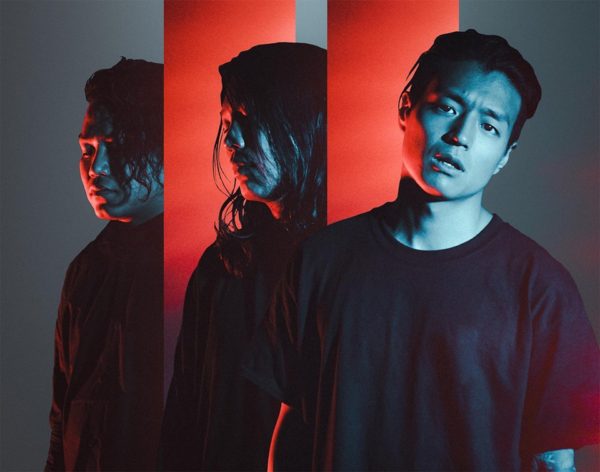 Helix EU / UK Summer 2019
2019.06.14 – Austria, Nickelsdorf @ Nova Rock
2019.06.16 – UK, Donington @ Download Festival
2019.06.17 – Ireland, Dublin @ Voodoo Lounge ^
2019.06.18 – UK, Manchester UK @ Star and Garter ¨
2019.06.19 – UK, London @ Boston Music Room ¨
2019.06.20 – France, Paris @ Boule Noire *°
2019.06.21 – Germany, Trier @ Mergener Hof *°
2019.06.22 – Germany, Dortmund Germany @ Junkyard *°
2019.06.24 – Italy, Milan @ Magazzini Generali ^
2019.06.25 – Austria, Salzburg Austria @ Rockhouse ^
2019.06.26 – Germany, Schweinfurt Germany @ Stattbahnhof *
2019.06.27 – Poland, Poznan @ U Bazyla ^
2019.06.28 – The Netherlands, Ysselstyn @ Jera On Air
2019.06.29 – Germany, Gräfenheinichen Germany @ Full Force Festival
2019.07.01 – France, Toulouse @ Connexion Live
2019.07.02 – Spain, Barcelona @ Razzmatazz 3
2019.07.03 – Spain, Madrid @ Wurlitzer
2019.07.04 – Spain, Viveiro @ Resurrection Fest
2019.08.01 – Romania, Rasnov @ Rockstadt Extreme Fest
2019.08.03 – Switzerland, Gränichen @ Open Air Gränichen
2019.08.04 – Italy, Venice @ Argo16
2019.08.05 – Austria, Graz @ Kasematten "
2019.08.06 – Slovakia, Bratislava @ Refinery Gallery "
2019.08.08 – Czech Republic, Jaromer @ Brutal Assault
2019.08.09 – Belgium, Kortrijk @ Alcatraz Metal Fest
2019.08.10 – The Netherlands, Leeuwarden @ Into The Grave
2019.08.10 – Germany, Herzogenrath @ Rodarock
(Supporting: The Amity Affliction^, Parkway Drive", Thy Art Is Murder"
With support from: Polar*, Cane Hill°, Skywalker*, InVisions¨, Captives¨)
Impericon Never Say Die! Tour
2019.11.07 – Germany, Wiesbaden @ Schlachthof
2019.11.08 – Germany, Köln @ Essigfabrik
2019.11.09 – The Netherlands, Eindhoven @ Dynamo
2019.11.10 – UK, Southampton @ Engine Rooms
2019.11.11 – UK, Birmingham @ The Mill
2019.11.12 – UK, Manchester @ Club Academy
2019.11.13 – UK, London @ ULU
2019.11.14 – Belgium, Hasselt @ Muziekodroom
2019.11.15 – Germany, Hamburg @ Gruenspan
2019.11.16 – Poland, Wroclaw @ Pralnia
2019.11.17 – Germany, Leipzig @ Felsenkeller
2019.11.18 – Germany, Berlin @ SO36
2019.11.19 – Czech Rep, Prague @ Futurum
2019.11.21 – Austria, Wien @ Arena
2019.11.22 – Italy, Milan @ Legend Club
2019.11.23 – Germany, München @ Backstage
2019.11.24 – Switzerland, Pratteln @ Z7
2019.11.25 – Germany, Saarbrücken @ Garage
2019.11.26 – France, Paris @ Le Trabendo