Bridear @ Mondocon, Budapest, 2017.10.07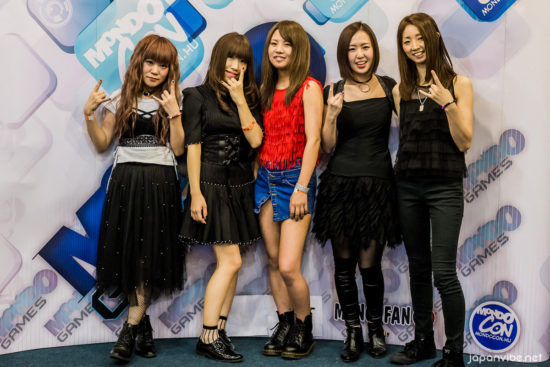 Two weeks ago, during their third European tour, all girl metal outfit Bridear played their first ever show in Budapest… and they started huge, playing at Mondocon, Hungary's biggest anime / geek / gamer convention. The two day event is held four times a year, attracting about eight thousand people each time and the band's show (that was actually handled by me, acting as local promoter) rounded up Saturday as the main attraction of the convention… so, the event's organizers built up a huge hype around the show and it paid off: some 800+ people stayed for the concert, most of them sticking around till the end and especially in the first rows the atmosphere was close to ecstatic, with screaming, cheering, headbanging fans.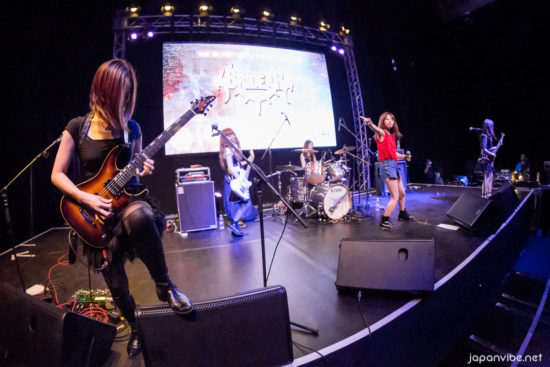 And the girls really did their best, their unique mixture of melodic heavy metal and metalcore is working real well live and just as on their albums, they all proved to be extremely skilled musicians. They started the show with Marginal Lie, the opening track of their first full-lenght, 2016's Baryte and thoughout the show, they were jumping back and forth in their discovery, including songs from all of their releases. Besides the Baryte ones, they also played a couple of tracks from Rise, their latest EP, some from 2013's mini album Overturn The Doom, but besides the more obvious choices like Light In The Dark and Ignite, their two tracks with music videos, they also featured a few less expected surprises, like Roulette, that was only released as a B side of a single that came out back in 2013.
Of course this was a convention, so we had a mostly younger audience, not the typical metal crowd that is said to be going to their club gigs in Europe, but even here we had some of those typical middle aged metal guys and they seemed to enjoy the show just as much as all the teenagers… and it is easy to see why. The girls really put on a great show, they are full of energy, they are so obviously enjoying what they do… and as said above, they are all very skilled musicians. And while their blend of metal might not be the most original kind, that bit of metalcore influence gives the more traditional heavy metal sound a really interesting edge.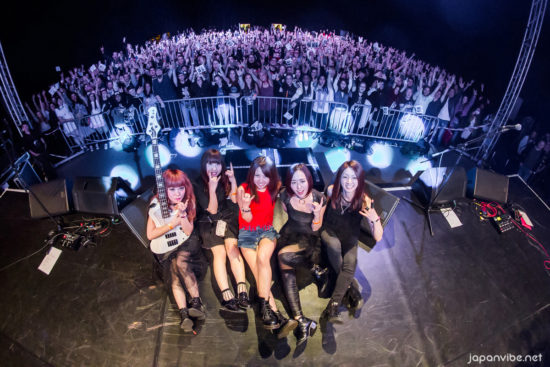 After the show they held a little signing session besides the merch table and even that attracted quite a crowd, so everyone was very happy about how the event turned out and I'm pretty sure it was one of the most memorable shows for them during the tour. As for the future… it will be interesting to see where will they go from here, especially as Misa, their guitarist and the one responsible for death vocals and most of the metalcore influence announced in the beginning of the tour that she will leave the band soon afterwards they return to Japan. So, let's just wait and see till they drop a new release… or till they come back to Europe for yet another round of shows.