Acid Mothers Temple starts 2019 with five new releases!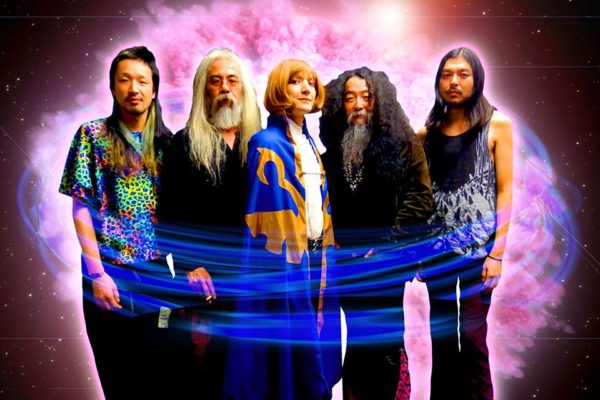 Acid Mothers Temple & The Melting Paraiso UFO never takes a break and after all those releases in 2018 (see some of them here, here and here) they started the new year with no less than five (!) new albums! These include three live recordings, a studio recording from a couple of years ago and the vinyl reissue of a recent track, so let's see what we got: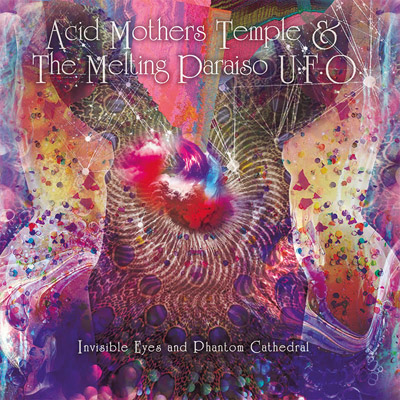 Invisible Eyes And Phantom Cathedral was a Record Store Day release, out on French label Bam Balam… and it is actually a partial reissue of a very recent release. The LP only contains the lengthy title track in two parts, which already appeared on Sacred And Inviolable Phase Shift, their CD on Bam Balam last year, however, due to its lenght, it was missing from that album's vinyl edition. So, they decided to release it separately in a limited edition of 500 copies on black and 200 copies on clear vinyl (plus there were also some copies that came with a tote bag) and make it available for hardcore AMT collectors.
Invisible Eyes And Phantom Cathedral
2019.04.13 / LP
01.Invisible Eyes And Phantom Cathedral Part.1
02.Invisible Eyes And Phantom Cathedral Part.2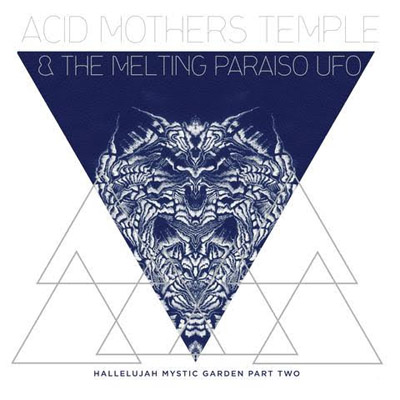 Hallelujah Mystic Garden Part One was a vinyl only release out on Important Records last year and now the label is back with the inevitable second part! Just as the first part, the new LP comes with two tracks, one on each side, all recorded between June 2016 and March 2017. Side A is a new disco influenced take on Pink Lady Lemonade, probably the best-known AMT standard, while side B is a new "kosmiche-electro-disco number". And what makes this and Part One a must for all Acid Mothers fans is that it was one of the last studio recording made with Mitsuru Tabata before he left the band and it also marks a rare return of long-time semi-legendary AMT collaborator Cotton Casino on vocals. Available in 500 copies + 150 silver ones though the label's mail-order.
Hallelujah Mystic Garden Part Two
2019.04.26 / LP
A.Pink Lady Lemonade (Astral Disco Queen ~ Coda)
B.You Never Know Suzuko's Vice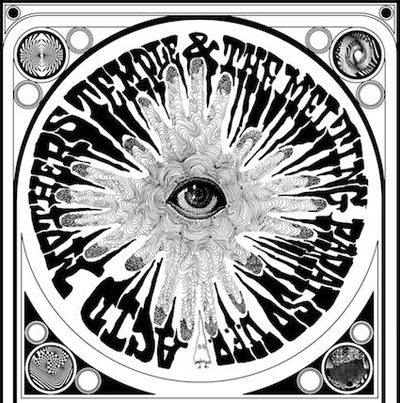 How Was The Decisive Moment Recorded? is a live album, recorded last December at Tokuzo, a club in Nagoya, where countless other AMT releases were recorded in the past. It is the very first release out on Max Hazard Records, AMT's brand new label and at the moment it is only available from the band's online store and at their shows during their current US tour. It is out on vinyl in a limited edition of 500 and contains new takes on two Acid Mothers standards, both clocking over 15 minutes.
How Was The Decisive Moment Recorded?
2019.04 / LP
A.Blue Velvet Blues
B.Pink Lady Lemonade (You're The Dancin'Queen)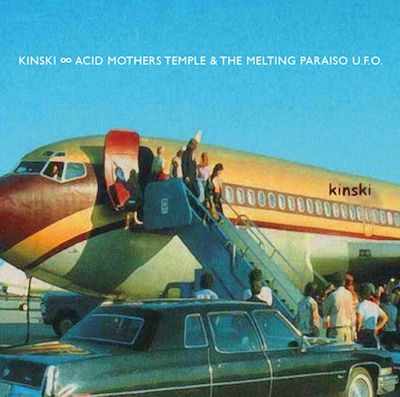 Even though they just launched Max Hazard, AMT actually already had its own label ever since 1998 simply called Acid Mothers Temple and they also released a new album recently: a split CD with US band Kinski. They already did a split together back in 2003 and Kinski and AMT leader Makoto Kawabata also recorded a track together in 2015 that was released on a split 7″ with Kikagaku Moyo. This new, untitled album, limited to 300 copies, contains five tracks from the US band and two from AMT, including yet another version of Blue Velvet Blues, that also appears on "How Was…".
Kinski ∞ Acid Mothers Temple & The Melting Paraiso U.F.O.
2019.02 / CD
01.Kinski-Piano Interlude #2
02.Kinski-Foggy Notion
03.Kinski-The Count
04.Kinski-We Think She's a Nurse (Rejected Studio Version)
05.Kinski-Shelley Winters Overdrive (Studio Version)
06.Acid Mothers Temple-Blue Velvet Blues (Live)
07.Acid Mothers Temple-From Planet Orb With Love – Good-Bye Mrs. Uranus (Live)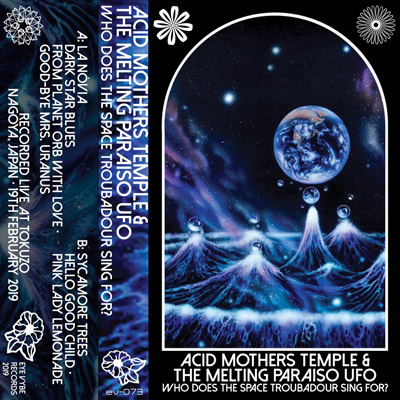 Eye Vybe Records is a US cassette label that already released two AMT tapes, one in 2017 and one in 2018 and now they are back with a third one called Who Does The Space Troubadour Sing For?. It is yet another live recording from Tokuzo, but this one is from 2019.02.19, so it is more recent than "How Was…". Limited to 100 copies and clocking around 44 minutes, it is available from the label's website. And besides this, they also reissued AMT singer Jyonson Tsu's 2011 solo album Melody And Fragility in a limited run of 60 cassettes (available here).
Who Does The Space Troubadour Sing For?
2019.03.19
A1.La Nòvia
A2.Dark Star Blues
A3.From Planet Orb With Love • Good-Bye Mrs. Uranus
B1.Sycamore Trees
B2.Hello Good Child • Pink Lady Lemonade