New "Cuts" album from the Merzbow / Pándi / Gustasfsson trio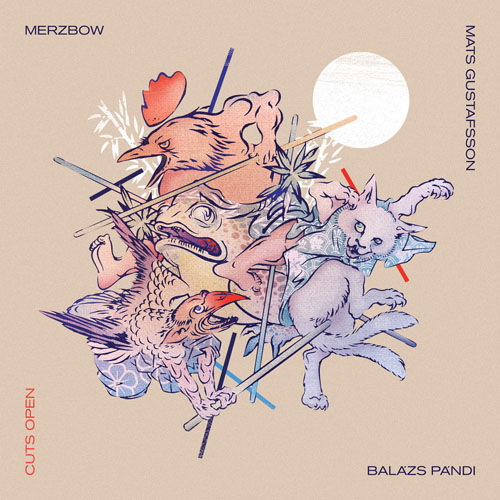 In the fourth installment in their Cuts series (which started with Cuts in 2013 and was followed by Cuts Of Guilt, Cuts Deeper in 2015 and Cuts Up Cuts Out in 2018), the trio of Merzbow (noise, percussion), Balázs Pándi (drums, percussion) and Mats Gustasfsson (sax, flute and more) again went to a slightly different direction and ended up with a recording which, with the exception of some occasional bursts of noise and violence, is a lot more subdued and quiet than their previous offerings. As all Cuts albums, this one, titled Cuts Open was also released by Rare Noise and is available on double vinyl, double CD and as both standard and high quality download on the label's website and from several retailers.
The recording session itself took place two years ago, during the summer of 2018 and mastering was again done by James Plotkin.
Cuts Open
2020.09.25 / cd, vinyl, digital
01.I went down to Brother
02.And we went Home
03.We went up with Mother
04.He locked the Door