New album from [Alexandros], "Sleepless in Brooklyn" is out next week!
Next week marks the release of the first new album from rock group [Alexandros] since Exist!, that came out almost exactly two years ago. Containing a couple of partly new songs, partly tracks that were released on singles during this time, the new full-length marks a new direction for the band. While in the beginning of their career they were quite a bit fixated by UK music (just check my interview with them from 2013), it seems that recently they turned their attention towards the US. Their upcoming album is titled Sleepless in Brooklyn, both the recording and the promo photo shoot took place in New York and their latest single, Arpeggio also sounds a lot like something you would hear on a US radio station and there isn't any sign of the Britpop influence that dominated their early output. Of course it is still present in some of the other tracks, but it is more obvious than ever how much the band changed since its debut.
The album will come with thirteen tracks, including Mosquito Bite, that was featured in the recent Bleach live action movie and it will be released in several different versions, all with different bonus material… including some quite interesting stuff. One version comes with the recording of their VIP Party 2018 show, held at ZOZO Marin Stadium on a DVD (or Blu-ray), while another version come with a documentary DVD about the recording session, plus a bonus CD containing rare material, demo versions, alternate takes… and a remix by none other than Lisachris!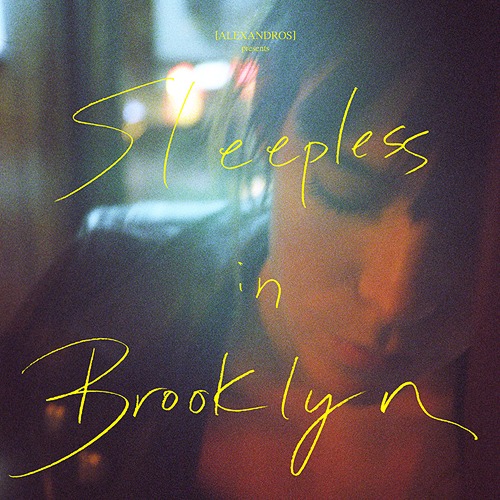 Sleepless in Brooklyn
2018.11.21
01.LAST MINUTE
02.アルペジオ (Arpeggio)
03.Mosquito Bite
04.I Don't Believe In You
05.ハナウタ (Hanauta)
06.PARTY IS OVER
07.MILK
08.spit!
09.KABUTO
10.Fish Tacos Party
11.Your Song
12.Snow Sound
13.明日、また (ashita, mata)
Limited Edition bonus DVD/Blu-ray:
01.ワタリドリ
02.For Freedom
03.city
04.Cat 2
05.Waitress, Waitress!
06.spy
07.Forever Young
08.Starrrrrrr
09.Droshky!
10.Run Away
11.Girl A
12.ムーンソング
13.Oblivion
14.This is Teenage
15.Wanna Get Out
16.Famous Day
17.Kill Me If You Can
18.Waterdrop
19.Thunder
20.Travel
21.Leaving Grapefruits
22.LAST MINUTE
23.明日、また
24.I Don't Believe In You
25.Mosquito Bite
26.ハナウタ (Encore)
27.Adventure (Encore)
28.Kick&Spin (Encore)
29.終演後、会長と楽屋にて (Director's cut)
2CD + DVD + T-shirt Limited Edition bonus:
DVD:
01.USA Recording Document DVD
CD (Rare Tracks & Demo):
01.Dirty Hotel (LAST MINUTE 原型)
02.アルペジオ (アコギ弾き語り Yoohei's iPhone)
03.アルペジオ (適当バージョン)
04.Mosquito Bite (生まれた瞬間 at Brooklyn Studio, Yoohei's iPhone)
05.Mosquito Bite (サビ違いVersion at Brooklyn Studio, Saze Mix)
06.I Don't Believe In You (Verse違い β version at Tokyo Studio)
07.Underground (ハナウタへの軌跡 Hiro's PC)
08.Underground (ハナウタ 別Version, Yoohei's iPhone)
09.ゲリラ豪雨 (PARTY IS OVER 原型 Sato, Rose & Yoohei Session, Yoohei's iPhone)
10.Milk (1st Band Session In Studio In Brooklyn, Yoohei's iPhone)
11.Milk (Demo 監督に渡したVersion)
12.spit! (1st Demo Hiro's PC)
13.KABUTO (リフ探り中 at Yoohei's Studio, Yoohei's iPhone)
14.Ladybug (KABUTO 原型 at Yoohei's Studio)
15.FISH TACOS PARTY (1st Band Session In Studio In Brooklyn, Yoohei's iPhone)
16.FISH TACOS PARTY (1st Band Session In Studio In Brooklyn, Saze Mix)
17.Movie Star (Your Song 原型 1st Band Session In Studio In Brooklyn, Yoohei's iPhone)
18.Movie Star (Your Song 原型 Demo In Studio In Williamsburg)
19.Snow (SNOW SOUND 原型 歌詞微妙に違う Demo Version)
20.Free (明日、また 原型 1st Band Session In Studio In Brooklyn, Yoohei's iPhone)
21.Freemen (明日、また 原型 1st Session Hiro's PC)
22.Follow Me (Demo)
23.Where Are You (Come Closer 別Version)
24.Come Closer (1st Session at Yoohei's Studio, Saze Mix)
25.Reburger Queen (LISACHRIS Remix)