Melt-Banana: EU tour and split 7″ with Napalm Death!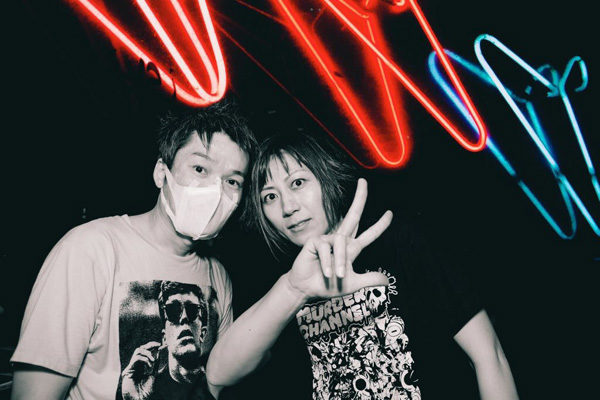 This release actually came out about a week ago, so I am a bit late with it, but it is so cool, that I decided to write about it anyways: UK grindcore pioneers Napalm Death and Japan's noisecore pioneers Melt-Banana got together at last for a split 7″! It came out for Record Store Day Black Friday 2016 and it was the rare kind of RSD releases that actually make sense, as it is not some re-issue or "special project" that nobody really needed, but a long overdue collaboration of two giants. It is not the first time ND and MxBx worked together as they did a joint US tour last year (together with Melvins) and they also played together in Tokyo during ND's Japan tour this September, but this is the first time they teamed up for a joint release.
And on a side note… Melt-Banana is currently on a European tour (well, it is more like a Germany & France tour actually), which also started about a week ago and is halfway through already, but check out the rest of the dates below anyways and see them if you can, as they are amongst the best live bands ever!
Napalm Death / Melt-Banana
2016.11.25
A1.Napalm Death: Like Piss To A Sting
A2.Napalm Death: Where The Barren Is Fertile
B1.Melt-Banana: Killer Garden In The Bottle
B2.Melt-Banana: Sakura Spiral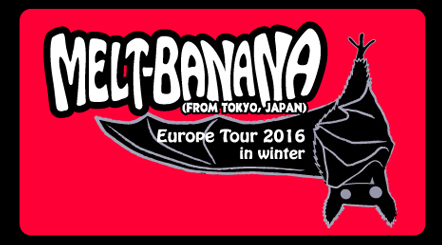 2016.11.24 – Germany, Karlsruhe: Alte Hackerei
2016.11.25 – France, Nevers: Cafe Charbon
2016.11.26 – France, Lyon: Marche Gare
2016.11.27 – France, Montpellier: Black Sheep
2016.11.29 – France, Nantes: Stereolux
2016.11.30 – France, Paris: Instants Chavires
2016.12.01 – France, Paris: Instants Chavires
2016.12.02 – France, Metz: Trinitaires
2016.12.03 – Germany, Munchen: Kammerspiele
2016.12.04 – Austria, Wien: Arena
2016.12.06 – Germany, Nurnberg: K4
2016.12.07 – Germany, Berlin: Bi Nuu
2016.12.08 – Germany, Hamburg: Hafenklang
2016.12.09 – Germany, Wilhelmshaven: Kling Klang
2016.12.10 – Germany, Koln: MTC