Grim: Totem Song / #2021reviews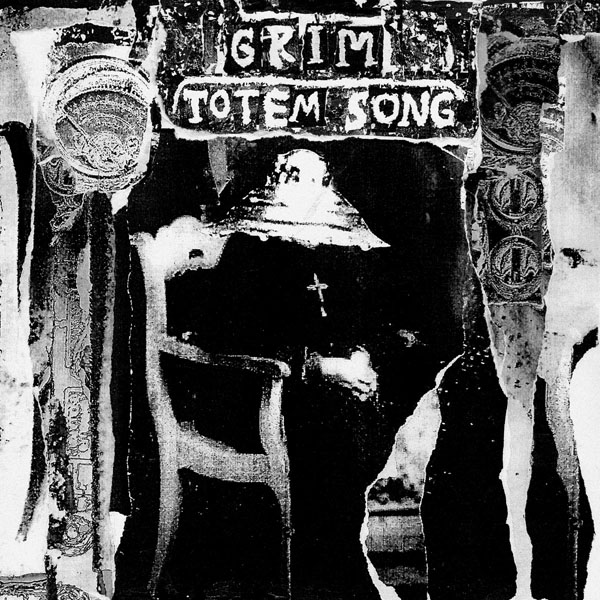 Unlike the previous entries in the "A Year In Reviews" series, this one is not an album, but a 7″ single, however it is a very special one, the kind where the packaging and presentation is as important as the music itself. Totem Song was one of the two new releases from Jun Konagaya's project in 2021 (the other being Tokyo Hallucination, an album out on Old Europe Cafe) and it is a follow-up to 2020's Great Magi, another Grim 7″ released by Ant-Zen. That one had a larger-than-7inch sized special cover and came with art prints, one for each of the three songs, featuring Mr. Konagaya's collage art. This one however takes that concept a step further and instead of separate art prints, the vinyl, again with unmarked black labels, is housed inside an artbook with a splash page and several collage art (around ten) for each of the four tracks. It is truly a piece of art, but fortunately that's not the only great thing about the release and the music itself does not disappoint at all either.
The opening Halima is probably the most typical Grim track of the four and features a chaotic backdrop of primitive mechanical sounds with hysterical singing and screaming. Senrigan, while maintains the chaotic qualities is a lot more subdued and is built up around a deep, monotonous, rambling analogue synth loop with matching heavily distorted, growled vocals. Side B opens with Pirogen Motors, that starts with some field recordings, but then the beat kicks in and it is quite different from what we usually hear from Grim and it almost sounds like some slow bpm experimental techno. In this one, the vocals are more chanting-like, while in the closing track, Crypto Monk, which musically is closer to Halima, they are presented more like a sort of nightmarish nursery rhyme.
It is a short release with all tracks clocking around the three minute mark, but still, Totem Song is a great example of how diverse Grim can be by showcasing four distinctively different faces of the project. And it makes this 7″ not just an excellent addition to the ever growing Grim discography, but also a good possible introduction to the world of Jun Konagaya. While not necessarily all of Grim's releases are of equal quality, this is a truly outstanding one both music and presentation wise.
Totem Song
2021.11.19 / 7″, digital (@bandcamp)
A1.Halima
A2.Senrigan
B1.Pirogen Motors
B2.Crypto Monk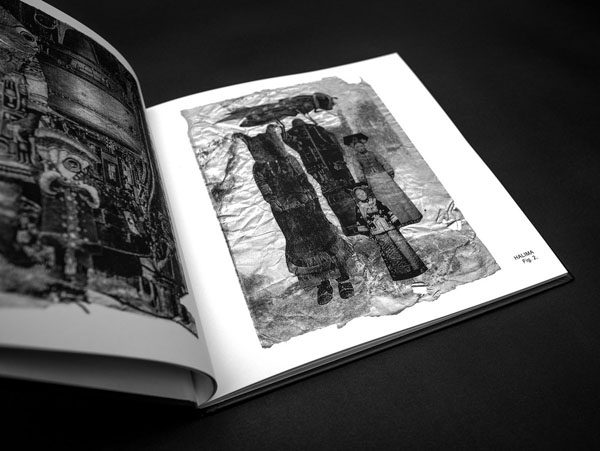 _________________________________
A year in reviews: in 2021 I was somewhat neglecting the site due to the lack of free time, but now I try to make up for it as much as possible, reviewing several important / good / interesting albums that were released this year. One for each day throughout December, from a very wide spectrum of genres. #2021reviews