New limited 7″ release from GRIM on Ant-Zen!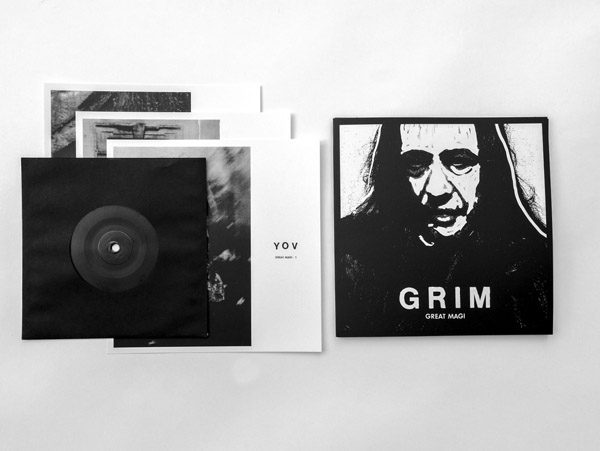 After Hermit Amen, this summer's surprisingly quiet Grim release, Jun Konagaya's project is back with something from the other end of the spectrum: three tracks of pure, raw, noisy industrial. Out on the German cult label Ant-Zen, Great Magi is a 7″ EP, limited to a mere 100 copies, but what it lacks in length (the whole release clocks about 12 minutes) it makes up to in intensity: the two short tracks from side A are some of the noisiest, wildest Grim tunes so far and then the madness continues on side B, but in a different manner, as Gongen, a longer track, is a lot slower and is closer to the mystical, ritual industrial style that Mr. Konagaya is well known for. The 7″ comes in a special deluxe folder, complete with art prints and the pre-orders are up on the labels Bandcamp page (along with samples).
On related news: there is at least one more upcoming Grim release, as the Italian label Old Europe Cafe recently announced an album called Tokyo Hallucination coming out on CD sometime next year.

Great Magi
2020.11.12 / 7″, digital
A1.Yov
A2.Mauo
B.Gongen