Fight It Out: Most Hated – new album in February!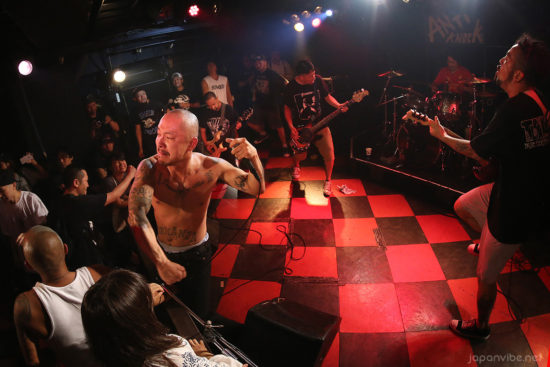 Fight It Out, Yokohama's beatdown style hardcore punk group will be back with its new, altogether third album next month! The band, known for its strongly NYHC influenced sound and totally insane live shows (check this live report for some photos and a video) announced the new release a few days ago and based on the short sample they have up on bandcamp, it will be just as aggressive as their previous releases.
The album called Most Hated will drop on th 18th of February and will be out on Bowl Head Inc., the label run by Yoyo-T of Soul Vice fame. Also, check the band's bandcamp for their previous six track EP, Locos Only and some sample tracks from their first two albums!
Update: The previous track preview was removed, but they uploaded other ones instead, so, check 'em out below along with the tracklist!
01.Fetters
02.Hatred
03.Hometown Punishment
04.Ignorant
05.Tattoo Loser
06.Crossed Loco (skit by C.O.S.A.)
07.Shit Happens
08.Tied
09.Destruction
10.Fell Down
11.Pity
12.Blunder
13.La Haine (outro by C.O.S.A.)