Envy is back! New video, new EP, EU tour in December and new album out next February!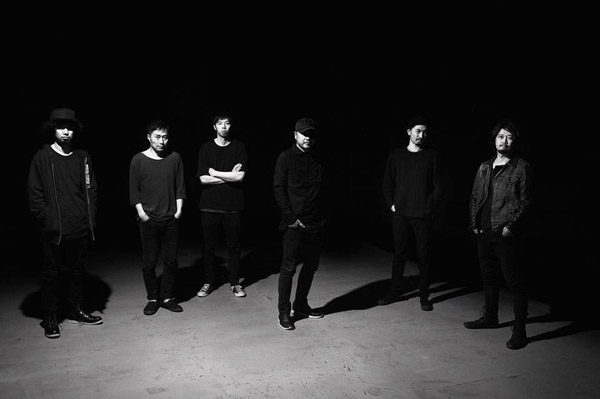 As already mentioned earlier in the posts about the current EU tours of Mono and Boris, another Japanese heavy hitter will also visit Europe in December: screamo / post-hardcore / post-rock band Envy will take part in Mono's anniversary mini festival in London and will also do a couple of club shows around that time (accompanied by English hc act Svalbard). There will be three gigs in the UK, two in Germany, one in Belgium and one in France. This will be their second round in Europe in 2019, as they were also invited to this year's edition of Hellfest in June and did two German club gigs just before that, however this one will be their first proper, longer EU tour since 2011… so it is no wonder that one of the shows in sold out already.
But that's not the only great news about the band: after they returned to Japan this summer they went straight to the studio to record a new album which will be released early next year! Titled The Fallen Crimson, their first album in five years will be out in February, following a very difficult period in the band's career. The troubles began when singer and founding member Tetsuya Fukagawa left in 2016, followed by two more original members in the beginning of 2018, marking the first changes in the band's line-up since their formation in 1992. In April 2018 however Fukugawa returned, three new members were added (all of whom play in other excellent bands, incuding killie, 9mm Parabellum Bullet and Heaven In Hear Arms!) and things finally got back on track. The album will be out on the 5th of February in Japan thanks to Sonzai Records, followed two day later by its US (Temporary Residence) and EU (Pelagic Records) editions. Yesterday, the band dropped a video for A Step in the Morning Glow, one of the new tracks, that will also appear on a strictly limited (2 x 300 copies) 10″ EP alongside another song from the upcoming album. The EP is available in two versions, a pre-order edition on Pelagic (already sold out) and a tour edition, that will be available during their EU dates.
Definition Of Impossibility EU Tour 2019
2019.12.11 – UK, Bristol: Thekla
2019.12.12 – UK, Manchester: Gorilla
2019.12.13 – UK, London: Oval Space
2019.12.14 – Belgium, Hasselt: Muziekodroom
2019.12.15 – France, Paris: La Maroquinerie
2019.12.16 – Germany, Cologne: Gebaude9
2019.12.17 – Germany, Berlin: BiNuu
Definition Of Impossibility
2019.12.13 (but already available on the first two UK dates) / 10″
A.A Step In The Morning Glow
B.A Faint New World
The Fallen Crimson
2020.02.05 / cd, vinyl, digital
01.Statement Of Freedom
02.Swaying Leaves And Scattering Breath
03.A Faint New World
04.Rhythm
05.Marginalized Thread
06.Hikari
07.Eternal Memories And Reincarnation
08.Fingerprint Mark
09.Dawn And Gaze
10.Memories And The Limit
11.A Step In The Morning Glow