Endzweck in Europe in August! [Updated]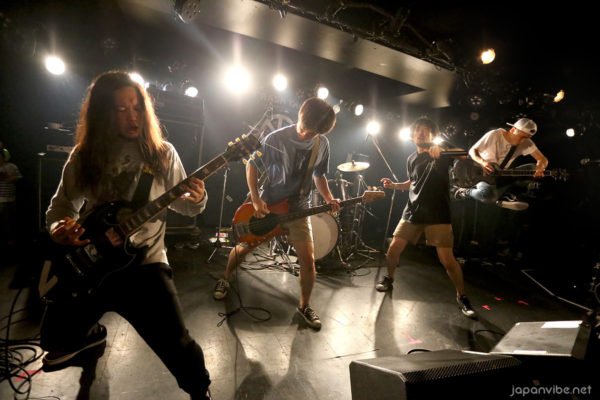 Endzweck will finally return to Europe in August!! The screamo hardcore band that formed in 1997 was quite active internationally for a while, but then, about 10 years ago they kind of withdrew to Japan, only toured locally and they released only limited 7″ singles. It finally started to change with the new album, Tender Is The Night, released at the end of 2015, that got them back in the spotlight. They already played a couple of shows around Asia earlier this year and now it is finally time for Europe where they gonna tour with Sweden's No Omega, play nine shows, most in Germany with one stop detours to Austria, Hungary, Switzerland and Belgium.
They are an amazing live band and have not been in Europe since 2008, so their shows are definitely not to be missed!! Also, you can follow the band on facebook and check my live report from last September here.
Update (2017.08.02): There were some changes in the tour schedule so check below for the updated list / flyer!
2017.08.03 – Germany, Berlin: Schokoladen
2017.08.05 – Germany, Karlsruhe: New Noise Fest
2017.08.06 – Switzerland, Bremgarten: Kuzeb
2017.08.07 – Austria, Vienna: Venster 99
2017.08.08 – Hungary, Budapest: Robot
2017.08.09 – Czech Republic, Prague: Eternia
2017.08.10 – Germany, Gottingen: T-Keller
2017.08.11 – Belgium, Ieper: Ieperfest
2017.08.12 – Luxembourg: Hariko