Visual kei band Matenrou Opera will finally return to Europe this summer!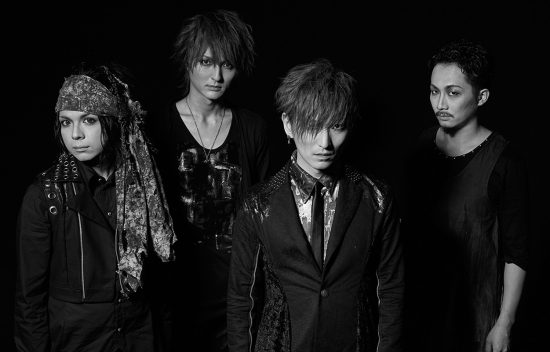 Just before the end of their current tour with Versailles (read my interview with them here) French tour promoter company B7Klan announced another visual kei band for this year: Matenrou Opera. The band started back in 2007 and actually their so-far only visit to Europe in Spring 2008 was as the opening act of Versailles on the latter's first EU tour. Back then they were signed to Kamijo (Versailles' singer & leader) agency, but they left later on, went major and became a quite popular act on their own right with a melodic rock / metal sound and some truly excellent stand out tracks. Last year, after their guitarist Anzi left they kinda revamped themselves and opened a new chapter in the band's history: they released a best of compilation, a new mini album, aptly titled Phoenix Rising and they also considerably toned down their usually rather extreme image (just compare the above photo with any of these).
And now, on their 10th anniversary, they will finally return to Europe and do so as a headliner! It will be a quite decent tour, covering eight cities in seven countries, staring in Helsinki, Finland on the 30th of June. Tickets will go on sale on the 10th of February and will be available thru B7Klan's website.
2017.06.30 – Finland, Helsinki: Gloria
2017.07.01 – UK, London: Underworld
2017.07.03 – Germany, Köln: MTC
2017.07.04 – Poland, Wroclaw: Firlej
2017.07.06 – Germany, München: Feierwerk
2017.07.08 – France, Paris: La Boule Noire
2017.07.09 – Netherlands, Amsterdam: Melkweg
2017.07.11 – Russia, Moscow: Club Moskva