Dubstep goodies from the second half of 2020, with the reissues and rarities from Goth-Trad and a lot of new releases!
Even though 2020 was very strange, still it was a quiet busy year for Japanese dubstep: there weren't many physical releases, but other than that a lot happened since my last mid-summer post about the scene… including the return of Japan's dubstep originator, the mighty Goth-Trad! So, let's start with him:
Goth-Trad
Since his latest album, 2016's Psionics, G-T hasn't really released any new solo works, instead he kept himself busy with collaborations (incl. the Eartaker project and a split release with JK Flesh) and some remixes, but a few months ago he announced a slew of new releases, including both brand new and old, but unreleased material along with several reissues. The new one will be a 12″ out on UK's Deep Medi, but there isn't much info about that one at this point, except that there is already a test press, so it will probably drop sometime early 2021. As for the reissues, they were all released thru Back To Chill's Bandcamp page and include his first three, newly remastered albums (the heavily experimental I and The Inverted Perspective, plus Mad Raver's Dance Floor, the one where he started to experiment with dubstep and more dancefloor oriented music in general), a couple of extras for Mad Raver and
his breakthrough EP Back To Chill. All of these were released on CD or vinyl back in the days and neither was available digitally up till now. But besides these, he also dropped an EP worth of unreleased material dating back to his very early, experimental days, with tracks that were made around 1999-2000, so way before the release of his first album in 2003. The abstract hip-hop / illbient / industrial tracks were collected on a release aptly titled The Beginning which was released early December, also thru the BTC Bandcamp.
And reportedly, he will follow these up with the remastered reissue of another classic EP, Far East Assassin and most importantly, Psionics, which was only available on strictly limited vinyl and pendrive back in 2016 will finally get a digital release as well!
The Beginning
2020.12.04
01.Black Temple
02.Night Walker
03.Awakening
04.Death Alert
05.Bad Decision
06.Psycho Priest
T2R
Another veteran of the scene, Nara's T2R also released several new tunes: Wave (out 2020.11.03) was a smoother dubstep track, Feather (2020.09.04) was much more of a heavyweight banger, while Stairs (out 2020.12.15) was a juke inspired tune. All of the tracks were released on his Bandcamp page where he also dropped a joint EP with Ryuheyxxx a few months ago (called T2RYUHEYXXX) and followed it up with two more tracks a couple of days later. Some of these tunes were actually closer to juke and garage and the EP closed with a long noise session, so it's all pretty diverse stuff… and all of it is available as free download! And besides these several older T2R releases, including his classics from 2007 and 2009 are also available on his Bandcamp and are absolutely worth to check out as they are an important part of Japan's dubstep history.
Dayzero
Dayzero kept himself extremely busy these last few months. In November he released a CD, Vomitspit Singles, which collects his previous digital-only releases that were out on Vomitspit, the label run by him and Karnage and it is available for the very friendly price of 1500 yen thru their Bandcamp page.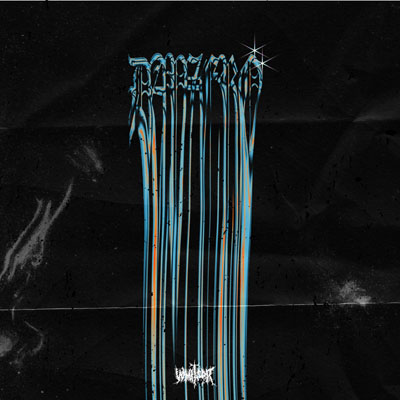 This was his only recent physical release, but he dropped a lot, and I mean a LOT of stuff digitally during the last half-a-year: after previously releasing a 12″ and a compilation track on the label, he returned to Sentry Records for a digital single called Skull Witch mid-July. The heavy and minimalist track is available thru Bandcamp, Beatport and Juno.
At the end of July his remix was featured on Nova's new release, out on UK's Dread or Dead Records deep dubstep label:
Then, on the 31th of August, he dropped a free collab tune with Nøsq & Stizzla called Snjabir, out on Germany's Saturate Records and available from the label's SC page:
In September, a track he produced with Karnage was featured on the debut album of hip-hop crew Tokai Ghoul (東海喰種) and it even got its own music video:

And then, in late October, in collaboration with Youngsta, he did a remix for Tigers, a track by London based singer-songwriter Animai:
Finally he wrapped up the year with two tracks on Deep, Dark & Dangerous: first a standalone track, Taboo out on the 8th of December and then a remix for Abstrakt Sonance & ENiGMA Dubs' tune Pennywise for the label's annual xmas remix album. However while the previous DDD xmas albums were free downloads, this one is only available for the subscribers of their Bandcamp page… along with Taboo. However both remix is also up on Spotify and Soundcloud, so you can give it a listen:
City1
City1 also participated on the DDD xmas album, doing a very hard-hitting remix for ColtCuts' banger, 100 Percent Herb:
And he also submitted a track for another compilation, Sentry Records' Syndicate 2, released mid-December, available from the label's Bandcamp page:
Karnage
The same Sentry compilation also featured a new tune called Magitek by Karnage that fuses dubstep with traditional Japanese elements:
And alongside Saraphim, he continued Vomitspit's freebie series that his friend and label co-owner Dayzero started back in May. VSX0002, released for xmas, on 25th of December featured one new track, Hambrabi by him and one called Compelled from the UK based duo.
100mado
BTC regular 100mado also took part in a compilation, Rhythm Boxing – Double Half Double EP vol​.​2 released by Tokyo based label Double Half Double and available from their Bandcamp page. And while his tune, Ahh Fuh was not exactly dubstep, more of an extra bass-heavy take on drum'n'bass, it was pretty massive nonetheless.
Møndaigai
The same compilation also had a track by Møndaigai and it also featured new tunes by four other underground bass music producers from Tokyo: Albino Sound, NullDaSensei, KNKwalks and maidable. The whole compilation is really great, so it's worth to give it a listen or to add it to your collection for a mere 1000 yens:
Møndaigai also had a free DL tune, Undefined on Fat Kid On Fire… however it was only available for one day on 23rd of December, as a holiday present of sorts and it is unfortunately unavailable by now. However along with the upload they also announced that he joined the UK based label and is planning to drop some stuff in 2021, so let's hope the extra-heavy Undefined will also have a proper release then.
That was about it for the last six months… and let's hope that next year we will have even more good stuff coming from the scene!