New solo project from Mono's Taka: Behind The Shadow Drops + EU tour!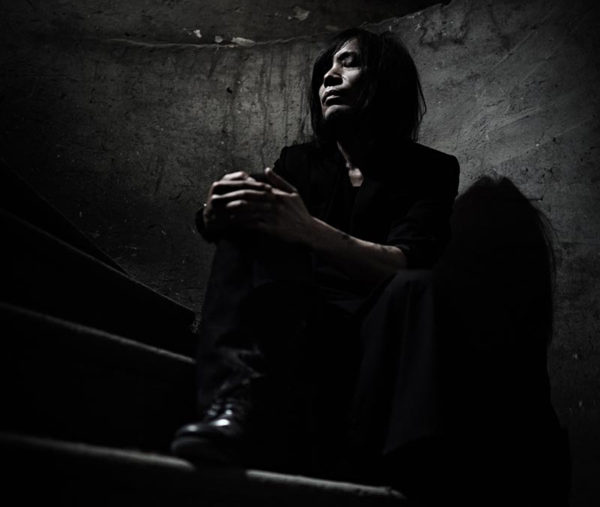 Mono's leader & composer Takaakira "Taka" Goto announced last year that he will start a new solo project, but for a long while there wasn't any further info about it… until recently, when the first details started to arrive, such as that the project's name will be Behind The Shadow Drops and the debut album, titled Harmonic will be out on CD / LP late September. And finally, yesterday, he released BTSD's first music video and at the same time announced, that he will hit the road with the project and tour Europe this October!
The tour will include 16 gigs in 9 countries, starting on the 1st of October, while the album will be released on the 22nd of September and judging from Positive Shadow, Negative Light, the song from the music video, it will be somewhat similar to the more soundtrack like ventures of Mono. However while Mono plays post rock, helped out by an orchestra here and there, BTSD will rely a lot more on electronics, with peaceful, droney guitar layered upon the atmospheric, dreamlike synths, that have a definitive '80s retro feel, recalling the classic synth-heavy soundtracks of that era… so it may also hit a soft spot for all those people who are into retro synthwave. The album features a couple of guest musicians, including rock cellist, Helen Money, and John McEntire from Tortoise and The Sea And The Cake whose drums, percussion and programming contributed a lot to BTSD's sound. And it seems that the visual aspect of the project is even more at the forefront than in the case of Mono, as everything, the music video, the cover, the promo photo and even the website are in dark and glorious black & white, creating a very strong and coherent atmosphere… as you can see for yourself below.
Behind The Shadow Drops official site / facebook / bandcamp
Harmonic
2017.09.22
01.The End of Daydreams
02.Trace of Snow Waltz
03.Utopia
04.Positive Shadow, Negative Light
05.Sonata
06.H a r m o n i c
07.Ether
08.Warm Light
09.Utopia (Reprise)
2017.10.01 – Germany, Berlin: Privatclub
2017.10.03 – France, Paris: Espace B
2017.10.04 – Belgium, Gent: Nest
2017.10.05 – Netherlands, Landgraaf: Oefenbunker
2017.10.07 – UK, Leeds: Brudenell Social Club
2017.10.08 – UK, Exeter: PRESS (PLAY)
2017.10.09 – UK, Manchester: Gullivers
2017.10.10 – UK, Glasgow: Garage Attic
2017.10.11 – UK, London: Birthdays
2017.10.12 – Italy, Rome: Monk
2017.10.13 – Italy, Savona: Raindogs House
2017.10.14 – Italy, Milan: Santeria Social Club
2017.10.17 – Slovakia, Bratislava: British Rock Stars
2017.10.18 – Hungary, Budapest: Dürer Kert
2017.10.20 – Romania, Cluj-Napoca: Shelter
2017.10.21 – Romania, Bucharest: Fabrica