Babymetal: new music video, new album and upcoming EU tour!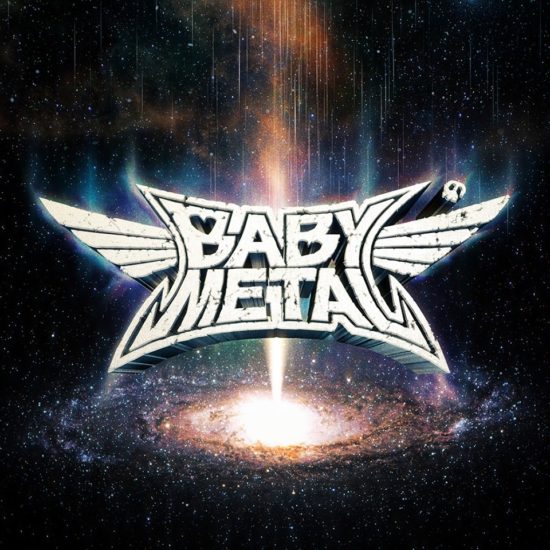 Yesterday Babymetal dropped its third live music video in a row: the first, Pa Pa Ya! came out back in July, it was followed by Elevator Girl in August and now by Shanti Shanti Shanti. All three songs are brand new and they lead up to the group's third full-lenght to be released mid-October, that will also include their two 2018 digital singles, Starlight and Distortion. Titled Metal Galaxy, the album will feature a rather impressive international selection of guests: Tak Matsumoto from Japanese rock legends B'z, Joakim Brodén from Sabaton, Tim Henson and Scott LePage from Polyphia and Alissa White-Gluz from Arch Enemy! Plus of course F.Hero who also guest starred in the Pa Pa Ya video.
The international edition will be out on CD and digital featuring 14 tracks, while the Japanese edition will feature 16 tunes on two CDs and will be released in several versions, including one with an additional DVD and some in deluxe packing. Plus, there will be a vinyl edition as well! Even though since the departure of Yuimetal the group is officially down to two members (Su-Metal & Moametal), during concerts they always have a support members taking Yui's place and while they are currently on a lengthy US tour, next February they will return to Europe for their longest EU tour so far, lasting one month, visiting 17 cities!
And now get ready to scroll a lot: five music videos, album track listing and covers, plus EU tour schedule with and poster!
Metal Galaxy
2019.10.11
International Edition / CD, digital
01.Future Metal
02.Da Da Dance feat. Tak Matsumoto
03.Elevator Girl – English ver.-
04.Shanti Shanti Shanti
05.Oh! Majinai feat. Joakim Brodén
06.Brand New Day feat. Tim Henson & Scott LePage
07.Night Night Burn!
08.In The Name Of
09.Distortion feat. Alissa White-Gluz
10.PA PA YA!! feat. F.HERO
11.Kagerou
12.Starlight
13.Shine
14.Arkadia
Japanese Edition / CD, digital, vinyl
CD 1
01.Future Metal
02.Da Da Dance feat. Tak Matsumoto
03.Elevator Girl
04.Shanti Shanti Shanti
05.Oh! Majinai feat. Joakim Broden
06.Brand New Day feat. Tim Henson and Scott LePage
07.↑↓←→BBAB
08.Night Night Burn
CD 2
01.In The Name Of
02.Distortion feat. Alissa White-Gluz
03.PA PA YA!! feat. F.HERO
04.BxMxC
05.Kagerou
06.Starlight
07.Shine
08.Arkadia
Limited Edition DVD
01.Distortion
02.Starlight
03.PA PA YA!! feat. F.HERO
04.Shanti Shanti Shanti
Metal Galaxy World Tour
2020.02.03 – Sweden, Stockholm: Fryhuset
2020.02.04 – Norway, Oslo: Sentrum Scene
2020.02.05 – Denmark , Copenhagen: Vega Main Hall
2020.02.08 – Germany, Hamburg: Große Freiheit 36
2020.02.09 – France, Paris: Élysée Montmartre
2020.02.11 – Austria, Vienna: Gasometer
2020.02.13 – Germany, Cologne: Carlswerk Victoria
2020.02.14 – Germany, Berlin: Huxleys
2020.02.16 – Belgium, Brussels: AB
2020.02.17 – Netherlands, Tilburg: 013
2020.02.19 – UK, Glasgow: Barrowland
2020.02.20 – UK, Cardiff: The Great Hall
2020.02.22 – UK, Manchester: O2 Apollo
2020.02.23 – UK, London: Eventim Apollo
2020.02.26 – Finland, Helsinki: House of Culture
2020.02.28 – Russia, St Petersburg: M1
2020.03.01 – Russia, Moscow: Adrenaline Stadium