Summer double feature from TsuShiMaMiRe with a live album and a new EP!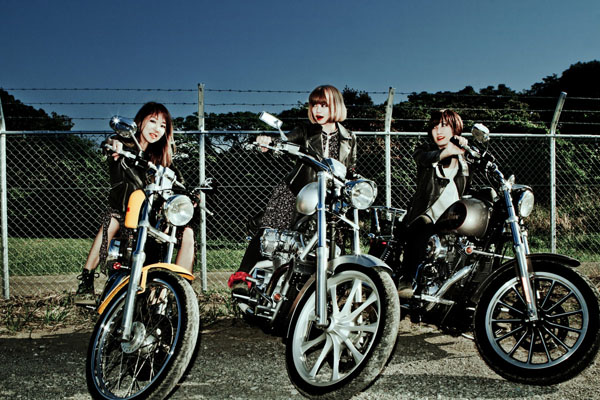 TsuShiMaMiRe will drop two new releases this summer: first a live album, then a brand new EP! The live one was recorded this spring in Paris at La Machine Du Moulin Rouge and while the official release date is 6th of July, it is already up for pre-orders at the band's bandcamp page. This is actually the band's first ever live album and it will be available both as a digital release and as a CD… and the latter's jacket was designed by Yayoi herself and it is handmade by TsuShiMaMiRe's members! It contains 11 tracks both new ones and oldies selected from their vast back catalogue.
The EP, titled Night And Morning will follow in August, on the 22nd and it will feature five new song. And as an extra, it will also come with a bonus CD, called Gaitare Mamire that will feature one track from each of the bands that took part in their domestic tours of the same name, so: Kids N Cats (Austria), We Are The Asteroid (US), Ego Function Error (South Korea) and of course one by TsuShiMaMiRe themselves.
Live At Moulin Rouge
2018.07.06
01.My Brain is Shortcake
02.Time lag
03.JAGUAR
04.Bubbles
05.Space Elevator
06.Girl's Talk
07.Dream of Love
08.Beginning Song
09.Human Coating
10.Fa**&FaFa
11.Speedy Wonder
Night And Morning
2018.08.22
01 Anarchy Morning
02 Night Rider
03 mimidoshima
04 karipaku
05 Post
+ Bonus Gaitare Mamire comp. CD