New album from Masonna's Controlled Death project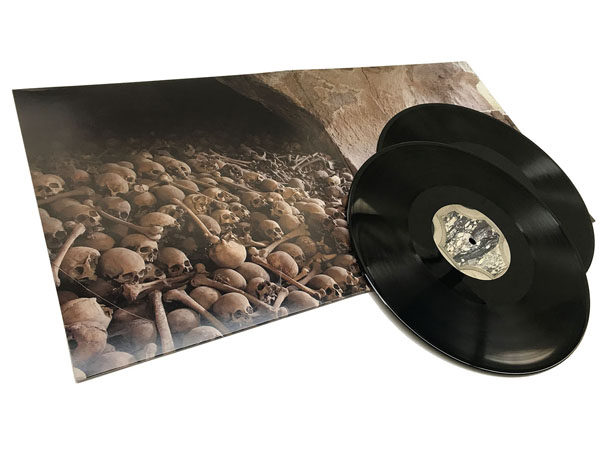 Back in the days when Japanese noise had its international breakthrough in the '90s Masonna (aka. Maso Yamazaki) was one of the best known acts: he was one of the craziest guys in the whole bunch (which alone says a lot) known for some of the most extreme noise releases ever made and also for his very short, but extremely violent and over-the-top performances. Later on however he kinda faded into obscurity: while some of his peers, like Merzbow, Keiji Haino or KK. Null were dropping new material and were doing international tours and collaborations all the time, Masonna stopped releasing new stuff around 2000 and even though he still played solo shows in Japan, in the studio he spent more time with his new projects, including South Saturn Delta, the excellent "psychedelic garage acid punk" group Acid Eater or his krautrockish alterego Space Machine.
However in 2017 he started another new project, Controlled Death which yet again got him to the forefront of the international noise / industrial scene. While the classic Masonna releases were hysterical and harsh, Controlled Death is very subdued, building menacing, heavily atmospheric drone-based soundscapes (with occasional heavily distorted screams and vocals) which are a lot closer to death industrial and dark ambient than to noise. Starting in 2018 he dropped several releases in quick succession, including three cassettes on Deathbed Tapes, and album and a box-set on Italy's Urashima, a flexi on Oxen and even a split tape with Masonna (where the Masonna track was aptly titled The Second Coming) out on Trapdoor Tapes.
His most recent one yet again sees him return to Urashima: Ritualistic Mutilation In The Bloody Darkness is a double LP release, that comes in a deluxe gatefold sleeve with one lengthy track on each vinyl sides. The album was officially released sometime around late November and it is strictly limited to 299 copies, but still available through Tesco Germany, Old Europe Cafe and so on.