Nehann: New Metropolis / #2021reviews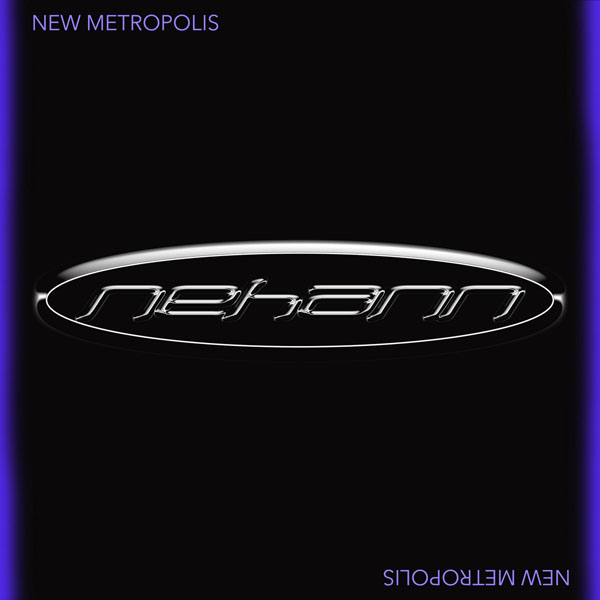 Nehann is a relatively new, Tokyo based band, which formed in 2019 and New Metropolis is their first album, preceded only by a few singles and demos. Including several brand new songs and re-recorded older material New Metropolis contains ten tracks and makes it clear that Nehann is easily the most promising new act emerging from that special, dark corner of the Japanese underground where acts like Lillies And Remains and Plasticzooms came from.
The whole album is pure '80s nostalgia, taking cues from several different genres of that era, including early goth-rock, post-punk, some hard rock and glam, all this mixed with a dose of '90s alternative rock. But even their singer's strong, yet mellow voice is the type everyone seemed to have around that time and of course his singing style also matches all this retro feel. The first three tracks are somewhat similar in style, they are all balancing between alternative rock, post-punk and goth, but after that they are basically switching genre almost song-to-song, starting with the 100% pure post-punk anthem, Under the Sun. It is one of the album's strongest and it really has everything that makes post-punk great: the tight, uptempo beat, the wailing guitars and a memorable chorus. Labyrinth is slower tempo goth-rock with echoing guitars, while TEC is a mixture of so many things: starting out minimal synth style it soon turns into a post-punkish affair with new wave undertones, but it even has some higher pitched, hair-metal sort of singing at certain points. Curse is a slow grinder with a southern touch, Hazard, another standout, mixes post-punk and goth rock and gets quite wild and noisy towards the end, while Ending Song is its complete opposite: a slow, sweet ballad with captivating guitars and Bowie-esque singing. Star wraps up the album and returns to post-punk and matches it up with some of the previous song's Bowie-like singing and a louder, rock ballad type chorus, but it does not work out as well as some of the album's other songs.
The whole album is very, very retro, but done real well, with a lot of love and it is a fun ride through the '80s. It is not perfect, you can hear that they are a young and new band with space to improve, but especially for a debut album, New Metropolis is a very impressive and solid release. The album is available on many digital platforms and also on LP and CD, but if someone is a completist there were also four bonus CDs for different stores (one for the label, one for Disk Union and two for Tower Records) with two songs each: two with covers, one with acoustic versions and one with remixes. Good luck tracking down those though.
On a side note: while I was writing this I realized that, besides Chie Horiguchi's Outsider and No No No's No No No this is the third review in this series about a KiliKiliVilla release. It was completely accidental, but it is not surprising actually, as even though they are a small, independent label, they have an extremely good ear to pick up acts that are interesting and refreshing.
New Metropolis
2021.05.20 / cd, lp, digital
01.Nylon
02.Hollowed Hearts
03.Concealment
04.Under The Sun
05.Labyrinth
06.TEC
07.Curse
08.Hazard
09.Ending Song
10.Star
_________________________________
A year in reviews: in 2021 I was somewhat neglecting the site due to the lack of free time, but now I try to make up for it as much as possible, reviewing several important / good / interesting albums that were released this year. One for each day throughout December, from a very wide spectrum of genres. #2021reviews