Mutant Monster attacks Europe and the UK!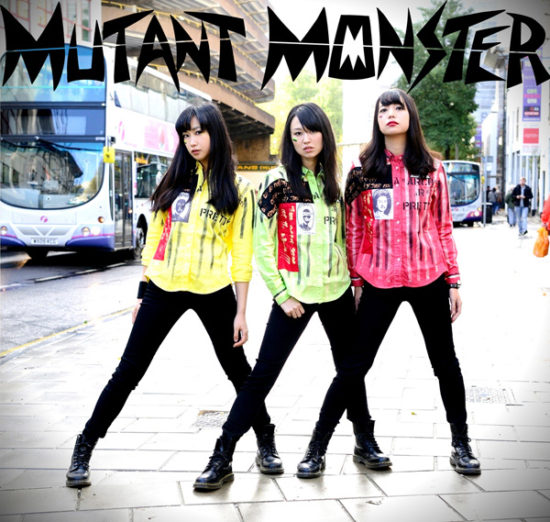 Mutant Moster, the all-girl pop rock / punk rock trio will return to Europe for the third time, but while during their first two visits (late 2016 and late 2017) they only played in the UK, now they will have a couple of shows in other countries as well! This time they will be on the road opening for Detroit's Electric Six and the tour will start in Paris on the 13th of February. Then they will play four shows in the Netherlands before they head to the UK for the rest of the dates and later on the bands will have a brief detour to Ireland before Mutant Monster wraps up its tour with a headline show in Bristol on the 7th of March.
And just ahead of the tour our fave UK label JPU Records released an extended version of the band's latest CD, Abnormal, that includes the six tracks from the mini album's original Japanese version along with two new exclusive tunes! Check out the girl's latest music video below and then scroll down for a live clip, the album details and the tour dates!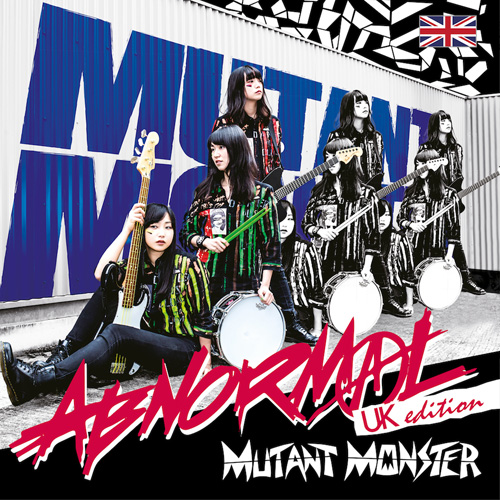 Abnormal – UK Edition
2017.12.01
01.Izamairan
02.ABNORMAL
03.RAY OF LIGHT
04.DEAR JOE
05.Kuro ni Somero
06.Koppamijin Rocket
07.SPARKLING ENERGY (bonus track)
08.SUMMER TICKET (bonus track)
Electric Six / Mutant Monster
2018.02.13 – France, Paris: PetitBain
2018.02.14 – Netherlands, Amersfoort: Fluor
2018.02.15 – Netherlands, Groningen: Oosterport
2018.02.16 – Netherlands, Zwolle: Hedon
2018.02.17 – Netherlands, Eindhoven: Effenaar
2018.02.19 – UK, Hull: Fruit
2018.02.20 – UK, Newcastle: 02 Academy 2
2018.02.21 – UK, Manchester: Club Academy
2018.02.22 – UK, Edinburgh: Liquid Rooms
2018.02.23 – UK, Belfast: Limelight
2018.02.24 – Ireland, Dublin: The Academy
2018.02.25 – UK, Carlisle: The Brickyard
2018.02.26 – UK, York: Fibbers
2018.02.28 – UK, Liverpool: o2 Academy 2
2018.03.01 – UK, Birmingham: o2 Academy 2
2018.03.02 – UK, London: o2 Academy Islington
2018.03.03 – UK, Brighton: Concorde 2
2018.03.04 – UK, Southampton: Engine Rooms
2018.03.05 – UK, Cardiff: The Globe
2018.03.07 – UK, Bristol: The Exchange (headline show without Electric Six)