Kikagaku Moyo @ Arena, Vienna, Austria, 2018.11.19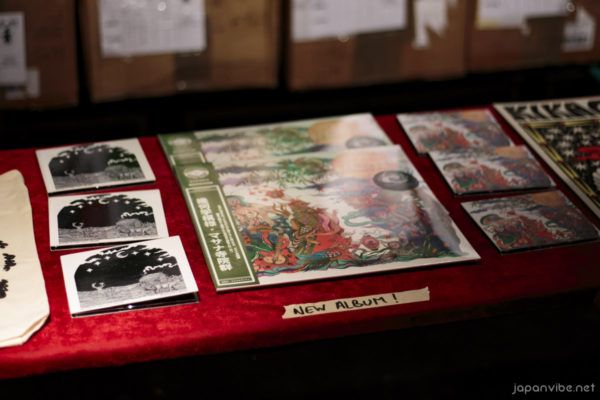 When Kikagaku Moyo visited Vienna for the first time in 2016, they played in the smallest room of the venue called Arena, attracting approx. 100 people. Which was pretty fine, as they were still a new band then, doing one of their first overseas tours. They played a mind-blowing show and I closed that live report saying "if they keep this up, they can be major players on the international psych scene". And well, it seems that I was right. Ever since then they've been touring intensively all around the world and after yet another Vienna show last year at another venue, now they returned to Arena… but this time to its biggest hall, nearly filling it, bringing in hundreds of people on a Monday night.
The band formed in 2013 and in the first three years new releases from them were popping up all the time, but then, after they started their extensive international tours, they slowed down a bit: since the May 2016 release of House In The Tall Grass, they only dropped an EP last year and a new album, Masana Temples this October. While Stone Garden, the 2017 EP was massively trippy pure and heavy psychedelic rock, Masana Temples went to the opposite direction, picking up right where they left off with House In The Tall Grass, going for a very mellow sound. Actually they even took that one (or two) step further, going for an even more warm and gentle sound, which is actually often closer to psychedelic pop, than to psychedelic rock. And the show itself was also dominated by that sound: the majority of the songs were from the new album, but even the old songs they played were ones that perfectly suited the new ones and thanks to that, the concert had a consistent dreamy quality, with the gentle psychedelic melodies washing over the audience, bringing them to a near-hypnotic state.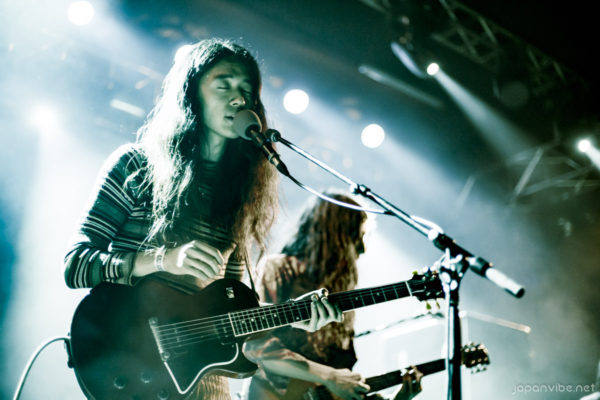 It was a great setlist, that perfectly showcased this mellower side of the band, the musicianship and the harmony the five guys were working in was just stunning and the audience was clearly dazzled by the show. And it was good and all that, but still, I just could not help, but feel that something was missing. The show back in 2016 was more experimental, with improvised parts and it saw them going back and forth between their mellow and heavy psych sound, finding the perfect balance between the two extremes. And for me, Kikagaku Moyo was always about this, about their ability to go to both direction, about them being able to play nice and lovely songs, but also being able to submerge in heavy psychedelia. And they are still the masters of the latter as well: during Smoke and Mirrors, one of the tracks from 2014's Forest Of Lost Children they took a turn towards that edgier, trippy sound and it was easily the highlight of the show. However it only lasted a couple of minutes and it just made me miss that heavier psychedelic side, the one that was so perfectly displayed on the Stone Garden EP all the more. But then again, with their more lighthearted take on psychedelia they found and mastered a sound that is a lot more unique nowadays, so after all, I can absolutely understand why they decided to move to that direction even further than before.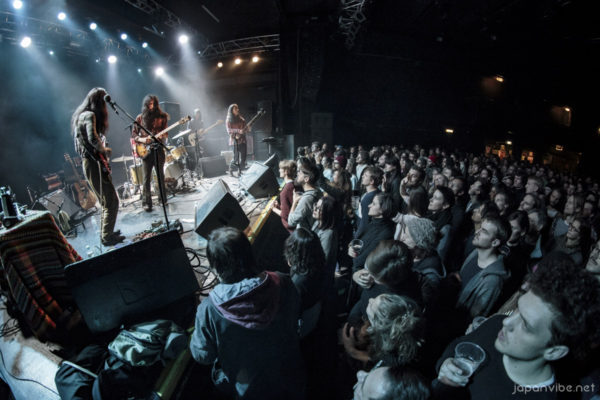 setlist:
01.Nana (Masana Temples)
02.Kogarashi (House in the Tall Grass)
03.Smoke and Mirrors (Forest of Lost Children)
04.Old Snow, White Sun (House in the Tall Grass)
05.Cardigan Song (Masana Temples)
06.Entrance (Masana Temples)
07.Dripping Sun (Masana Temples)
08.Gatherings (Masana Temples)
Encore
09.Nazo Nazo (Masana Temples)
10.Streets of Calcutta (Forest of Lost Children)
Gallery: Down With The Gypsies (DE) & Kikagaku Moyo in Arena Wien, 2018.11.19