Acid Mothers Temple & The Melting Paraiso U​.​F​.​O.: Zero Diver or Puroto Guru / #2021reviews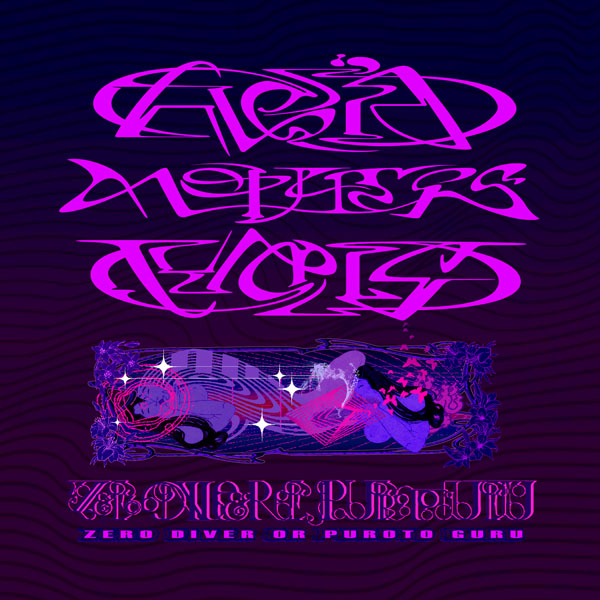 Well, technically this album is not from 2021 as its digital version was released on the 4h of December, 2020, but the vinyl edition only hit the shelves summer 2021… so that counts, right? And most of all: I wanted to include an AMT release in this review series, but while they dropped an unprecedented amount of albums this year, all of those were either live recordings, reissues, remixes or new takes on old songs (most of them released thru AMT's Bandcamp) with Zero Diver Or Puroto Guru being the only exception with actual new material. However this one, recorded between Dec, 2018 and May, 2020 and out on Necio Records, a label from Peru is a perfect display of everything that makes Acid Mothers Temple and truly one-of-a-kind band.
The album features three tracks and the longest one, the opening Electromagnetic Diend 495144 is clearly the centerpiece here: it starts out with a very heavy, old Black Sabbath type riff, but it soon morphs into a slowly flowing, monumental and extremely trippy masterpiece of psychedelic rock. For a long, long time it basically repeats the same riff over and over and over, but the rest of the music changing around it all the time, including Jyonson Tsu's vocals, which this time take a step back and remain in the background, being completely indistinguishable. Around halfway thru though the song suddenly changes into something completely different, free jazz inspired chaos, another sound AMT is known for. This part prominently features the album's guest musician, Geoff Leigh, a frequent collaborator of AMT, bringing his sax madness on board (while the first part had him playing flute instead). This crazy, jazzy section of the song is great as well, but honestly, I could listen to the first part's psychedelic trippiness for hours and hours, but oh well.. The following Ζero Diver is an uptempo track from the more lighthearted side of psychedelia with Tsu's higher pitched vocals being a lot more in the center, while in the closing Welcome to Jiminy's Nega World that starts and closes with bird sound samples, we delve deeply into yet another trademark AMT sound: folk inspired strangeness.
And that is what makes this an exceptional release: instead of sticking to just one sound, it goes through many different styles, showcasing the many faces of AMT. So, even if I had to cheat a bit with the dates, it is definitely an album that's worth to track down.
Zero Diver or Puroto Guru
2020.12.04 / digital
2021.07,03 / vinyl
01.Electromagnetic Diend 495144
02.Ζero Diver
03. Welcome To Jiminy's Nega World
_________________________________
A year in reviews: in 2021 I was somewhat neglecting the site due to the lack of free time, but now I try to make up for it as much as possible, reviewing several important / good / interesting albums that were released this year. One for each day throughout December, from a very wide spectrum of genres. #2021reviews