Tokyo's black metal band Cohol in Europe for the first time!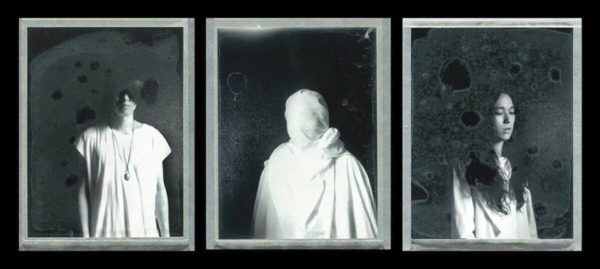 Cohol, playing a wonderfully dark and extremely heavy, still, very melodic version of black metal, with a little touch of post rock here and there will visit Europe for the very first time in August. The band was signed to legendary French black metal label Osmose Productions back in 2014, where they released their 2nd album Rigen in 2015 and as it received very good reviews and more and more people were discovering their earlier, equally interesting releases (that included a split EP with Heaven In Her Arms) a European tour was actually bound to happen sooner or later. What comes as a surprise though is that it will be so short: only three dates, centered around Karlsruhe's New Noise Festival and even excluding France, with another gig in Germany and one in the Czech Republic.
Check below for the tour flyer, the dates, the a promo video of the tour and their only music video so far, made for the aptly titled Depressive from last year's Rigen album.
2016.08.19 – Germany, Duisburg: Djäzz
2016.08.20 – Germany, Karlsruhe: New Noise Festival 2016
2016.08.21 – Czech Republic, Prague: Café na půl cesty