Three new releases from Contagious Orgasm!
Hiroshi Hashimoto's industrial / noise / experimental project Contagious Orgasm is very active nowadays with three new releases out in a matter of a few weeks: a new tape, a reissue of a classic split and a compilation appearance.
The new one is called A Lot Of Time To Repeat The Climax and it contains two exactly 15 minutes long tracks on a C30 cassette. It was released by a US label called Bacteria Field in a limited edition of 100 copies and as far as I know it is not available as a digital release.
A Lot Of Time To Repeat The Climax
2017
01.Did You Know How To Use Erotic Underwear To Drive Her Wild? 15:00
02.Tonight The Consultation In Your House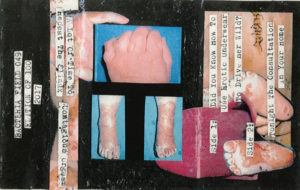 The reissue is out on Italy's Old Europa Cafe and it is the re-release of a split tape from 1996 that C.O. did with Atrax Morgue (aka. the late Marco Corbelli). The original tape on Hashimoto's own label SSSM contained three tracks from the Italian project and a long one from Contagious Orgasm, but the first-time-on-CD reissue comes with two bonus tracks that were originally included on the 1994 compilation, Rift Laboratory, another SSSM cassette-only release.
Forced Entry / N.C.W.
2017.07
01.Atrax Morgue: Miss Rosie's Favourite Penis Torture (from Rift Laboratory)
02.Atrax Morgue: Forced Entry
03.Atrax Morgue: Rape World
04.Atrax Morgue: Rotten Humanity
05.Contagious Orgasm: MM Product (from Rift Laboratory)
06.Contagious Orgasm: New Clear Water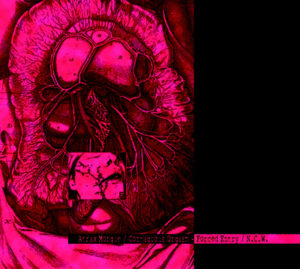 As for the compilation, it is also a cassette release, however this one is also available as a digital download on bandcamp. It is an international compilation, curated by Portugal's Atelier 5-7-5 and it features ten tracks by ten noise artists from all around the world… but actually mostly from Japan. Besides Contagious Orgasm the other Japanese acts that contributed exclusive tracks to this release are: Government Alpha, Amnesia-Channel, Necromist, Yasuhito Fujinami, Risaripa (aka. Risa Reaper, better known as the member of all-girl black metal outfit Gallhammer) and Hiroshi Hasegawa (of C.C.C.C. and Astro fame)… but actually even the remaining other thee projects are connected to Japan in one way or another. The cassette is limited to only 33 copies, but you can stream and buy the whole release on the link below:
Subspastic Indifference Corollary
2017.07.10
01.Yasuhito Fujinami: Vital
02.Hiroshi Hasegawa: Miami Vice
03.Facialmess: Cradge Banker
04.Government Alpha: Fluffy Aque
05.Necromist: Dead Mouse
06.Contagious Orgasm: Stainless Steel Sucking Mouth 2
07.Risaripa: フォッサマグナ
08.Ogata Tetsuo: Ekōōgazumu
09.Amnesia-Channel: I'll Contact You Again
10.Druuna Jaguar: Atmosphere 空気