The last days of Girugamesh – an exclusive interview (2016.05.25)

When you do an interview with a band there are some usual, almost obligatory questions… influences, songwriting, the band's history and future plans. Now, these were all left out in part because they were already asked back in the interview we did in 2011 and in part because they announced just before the start of their 2016 Spring European tour that they will disband in a couple of months. When I sat down to talk to them before their show in Hungary, they actually only had two more gigs to go beside the one in Budapest: one in Germany and their farewell gig in Tokyo on the 10th of July. So, of course our discussion was mostly about this decision, their latest release along with a couple of other things.
First, the most obvious question: Why did you decide to call it quits after being together for 12 years?
Ryo: We feel that we did everything that we could ever do as Girugamesh and that there is nothing else left in us for the band. That's the major reason why we decided to end it now. But we are still good friends, so it is not because we are not in good terms anymore.
Since 2013's Monster you only released two short mini-albums. Was this already a sign, that you don't really know what to do with the band?
Ryo: No, it was not in our minds at that time, that we want to disband. Actually we still have one more single coming out and even when we started to work on that or when we released Chimera (in January, 2016) we did not think about disbanding. So it is a very recent decision and definitely was not in our minds when we were working on our previous releases.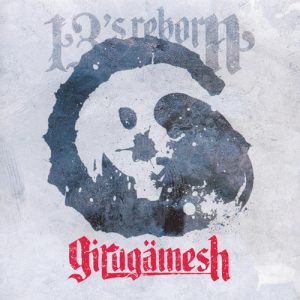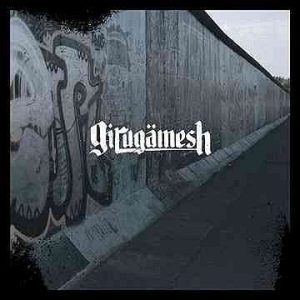 Actually I wanted to ask if Chimera was the last ever Girugamesh release or if you have plans to come out with something else… but you already mentioned that single. So, can you tell us about that and if you are planning anything else, like a DVD or a Best Of album?
Ryo: Yes, there will be a DVD and the single that I mentioned. The single will be a limited edition and it will be only on sale at the last Girugamesh show, in Zepp Tokyo on 2016.07.10. But after the last concert, we will also release it on iTunes and other online stores.
Even though, it seem that it was not intentional, listening to Chimera, I had the impression that it was kind of like a summary of your career, including all the styles that were a part of Girugamesh over the years: it had aggressive metal sound, popish parts, electronics and so on…
Ryo: Yes, it was not something that we intended to do, to release something that summarizes Girugamesh or anything. It was more like a natural process, that during the songwriting and production it came to be that way. We have been together for twelve years, which is a very long time, and all this time our themes always came more from the dark side. In the early days, it was in part because we were young and angry, you know? But now, twelve years later, when we grew up and matured, we wanted to find a way to express all this negativity, anger, hatred in a more mature way and we wanted to see what kind of music we could produce that includes all of these emotions.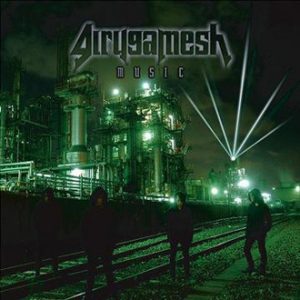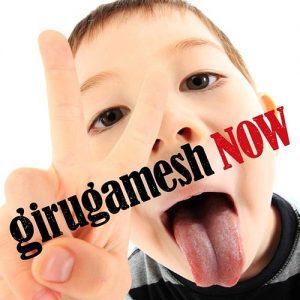 Satoshi, in a recent interview, you said that Chimera was about "anger and inferiority complex". Why did you decide to deal with such dark themes?
Satoshi: The lyrics has to reflect what the songs are about, so when Ryo, who wrote all the songs gave them to me to listen, he also conveyed what his image of the songs were and I used that as a base to write the lyrics.
Ryo: I told Satoshi that my theme was the negativity that surrounds us and he took over from that point and put it into words in his on way, finishing up the songs from the lyrical perspective. So, theme of the music and lyrics is the same.
And what was the album's title referring to?
ShuU: As you know, a chimera is a fusion of all these different beings, so it represents us really well, because, as you said, the album has all these different aspects of Girugamesh, from different eras, different times and different types of music. So, that is one of the reasons why we choose Chimera. And the second reason is that when you look at a chimera, it is not a lion, or a snake, it is a different being, a chimera and that's also like us: we are built up of different parts and influences, but the result is something unique, it is like Girugamesh and not like something else, so we represented that individuality through chimera.
Is there anything that you regret that you could not do during these 12 years?
Ryo (After a short discussion with the members): As Girugamesh, it is hard to say, but for me the biggest regret is that we could not play a better set at Wacken Open Air Festival in 2008. We had a lot of technical difficulties with our equipment, due to different voltage and such and I still regret that.
Do you still remember how it felt to stand on stage together for the first time as Girugamesh?
Ryo: All I can remember is that we were so, so nervous! *laughs*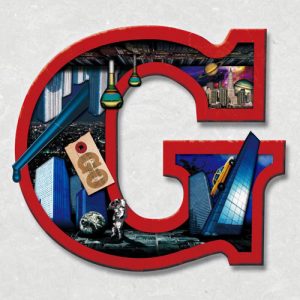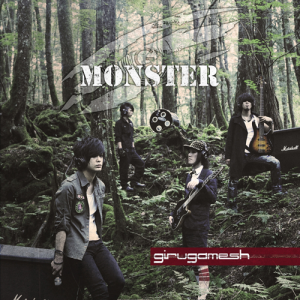 And now you only have two more concerts to go, one in Germany and one in Japan. How does it feel to be so close to the end?
Nii: We do not feel sad and we do not have that "Oh, no, it's gonna end soon!" feeling, because for now the most important thing for us is to do proper shows as Girugamesh. We managed to do this for all the EU dates so far and we want to keep it up, to do the very best till the very end.
Which each of you considers to be the most essential Girugamesh song?
Ryo: Break Down, because that is the song, that… kind of opened up the possibilities for us, to challenge ourselves with all sorts of different types of music.
Nii: Same!
ShuU: Maybe it isn't really the song that represents Girugamesh best, but our best "weapon", the song that works really well everywhere is Evolution. Everyone really gets and enjoys it, both at home, in Japan and overseas, so that's my choice.
Satoshi: For me it is kowarete iku sekai**, because the first time we played it in Europe long years ago, I was so shocked that people were singing along in Japanese. That was what made me realize how music is a power that transcends language barriers and that we are really able to convey what we want to say just through music.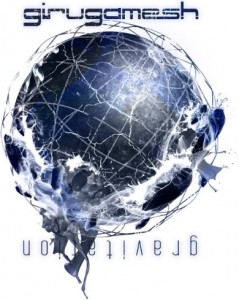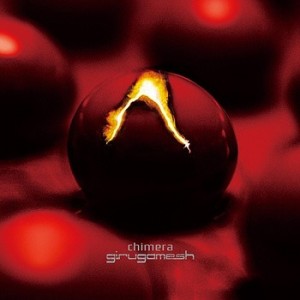 When we talked before in 2011, I asked what would you do if there was no Girugamesh and most of you said that you would probably lead a normal life, working for some company. So, what will happen now, after your final concert? Do you already have any plans for the future?
Ryo: I have a youtube channel, so maybe I will cover more songs there…
– Like you did with Fantastic Baby?
Ryo: Yes! *laughs* So, I will never stop music, I will keep on making new songs.
Nii: My mind now is only set on putting all I got into Girugamesh till the very end, so I have not decided yet about what to do after it is over.
ShuU: Same for me, I think only about finishing these last few shows we have left. But I've been doing music for the last twelve years and that's what I know best, so I will definitely stay in the music scene. I'm not sure exactly what will I do, but maybe I will be in a position where I can convey to younger bands and upcoming musicians what I've learned these last twelve years.
Satoshi: I also do not have plans at this point, I'm not sure yet if I will continue doing music, but when I decide what to do next, I will definitely let everybody know.