A new single, music video and EP from the all new, all different FEMM!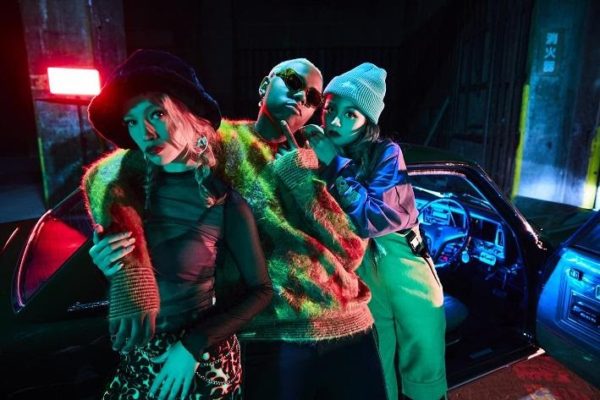 As reported two weeks ago the pop duo FEMM recently returned with a long-awaited new music video… just to take it down a few days later along with all of their earlier videos, their complete Instagram archives and their official website. The only thing that remained was a video titled "Goodbye To …….". It was obvious that all of this is some sort of a publicity stunt, but nobody knew what they were playing at. Then early November they uploaded another short preview video that was obviously a trailer for a new track called Level Up… but what came as a real surprise is that it showed the girls dropping their signature droid-like moves:
So, people were guessing that maybe the girls finally got rid of their "mannequin droid" back-story (read Japan Vibe's FEMM interview for details about that), but as revealed a few days later that was not the case: they announced that "the mannequin units had received firmware update to FEMM2.0" which allows them to move and express emotions like humans.
What really matters however is that along with this they also announced two new releases! They dropped a new, double A-Side single last week called Level Up / Summer Dream, which is a collaboration with Tokyo-based rapper Duke Of Harajuku. Level Up also got a futuristic music video and both songs are a mixture of slower trap and FEMM's trademark autotune pop sound.
And next week they will return with an EP, 404 Not Found which will feature five new tunes, all by different song-writers including regular FEMM collaborators Radical Hardcore Clique and the likes of Habanero Posse, a popular DJ / producer duo. It is great to see that FEMM is back in business at long last!
FEMM + Duke of Harajuku: Level Up / Summer Dream
2020.11.06
01.Level Up feat. Duke of Harajuku [Prod. Star Boy / Loesoe / Radical Hardcore Clique]
02.Summer Dream feat. FEMM (S+ Ver.) [Prod. Aztro Boy / Radical Hardcore Clique]
404 Not Found
2020.11.20
01.Sit Down [Prod. Habanero Posse]
02.Bury Me (with all my $$) [Prod. Anjuliecat]
03.Peach [Prod. Danny L Harle / Radical Hardcore Clique]
04.Play By The Rules [Prod. Diana Chiaki]
05.Boss [Prod. KM]
06.Level Up feat. Duke of Harajuku [Prod. Star Boy / Loesoe / Radical Hardcore Clique]