Introducing GLOSS, a new underground girl group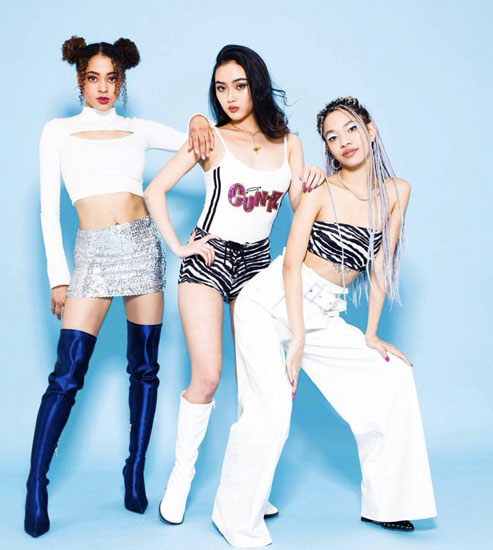 It seems that the J-Pop girl group revolution, that's been going on in the Japanese music industry these last couple of years is (fortunately) far from being over, and now, after FAKY, FEMM, BananaLemon, Color-Code and all the others, we have yet another new contestant: GLOSS. The trio consists of three girls of mixed ethnic background, Lil Domi, Kemy Doll, Sakura and they are actually coming from the hip-hop underground, as the group is under Fresh And Killa and new label that is connected to hip-hop agency, BCDMG.
GLOSS debuted last month with the digital single Big Mad, which is available on iTunes and Spotify and there is also an accompanying video, but it is more like a behind-the-scenes movie of their first photoshoot than an actual music video. Based on Big Mad musically they are going for the very mellow and chill side of trap and while this is their debut track, one of the girls, Sakura released two solo videos earlier, plus she also guest stars in Weny Dacillo's latest music video, Dance Floor. Their music is nice, their voices are fine as well, but while they definitely have the looks, they are in dire need of a better stylist… just watch the videos below and you will understand why. But other than that, the group is quite promising so far and as they have just debuted, they still have a lot of time to improve, so let's hope that they will stick around and return soon with some more fine tunes.