Bo Ningen @ Dürer Kert, Budapest, 2019.10.12.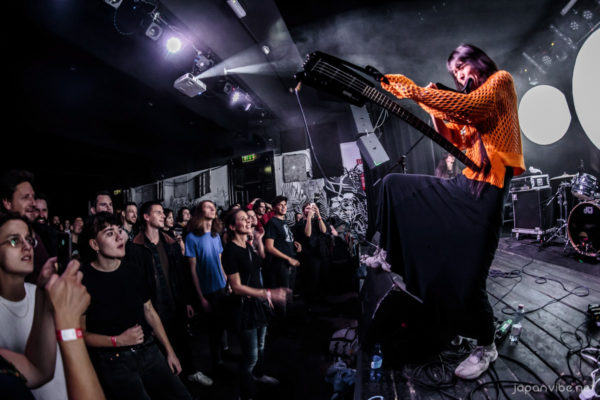 Bo Ningen, that's been around for ten years now, comes from a very unique background: the band was formed by four young Japanese guys living in London, so it is kind of an English and Japanese band at the same time. They are also active on both country's music scenes and their music is just as mixed as their background: besides the obvious psychedelic influences it is very difficult to pinpoint their actual style as it is an amalgamation of countless genres ranging from garage rock to math rock. And well… honestly, I could never get into them. There has been a lot of hype around them with rave reviews about their releases and I did give a try to their albums a couple of times, but… it was just my cup of tea, I guess. Still, as I also heard a lot of great things about their live shows, when it was announced that they are coming to my city, Budapest for the first time ever I decided to go and check 'em out anyways. And I'm so damn glad I did!
They were one of the headline acts of Vanishing Point, a small, one day psychedelic festival, that took place in all three halls of Dürer Kert, the city's main concert venue with a couple of foreign and many local acts. While the fest's main theme is psychedelic rock, they use the term quite loosely, resulting in a very diverse line-up with many different kinds of bands… some with sound straight out of the sixties, some more punkish, some closer to dream pop… so Bo Ningen fit in there perfectly with its eclectic music. They were the headline act of the middle room and for starters they ventured to the trippier side of psychedelia. While the audience was kind of keeping a distance at first, the well picked opener got everyone hooked and now, that they had the attention, they could venture to more experimental territories, with their typical mixture of raw indie / garage riffs, irregular rhythms, frantic talking, high-pitched singing and the ever present touch of psychedelia. And while these are exactly the kind of tracks that kept me away from them, they worked so much better live.. especially accompanied by singer Taigen Kawabe's seemingly out-of-control moves.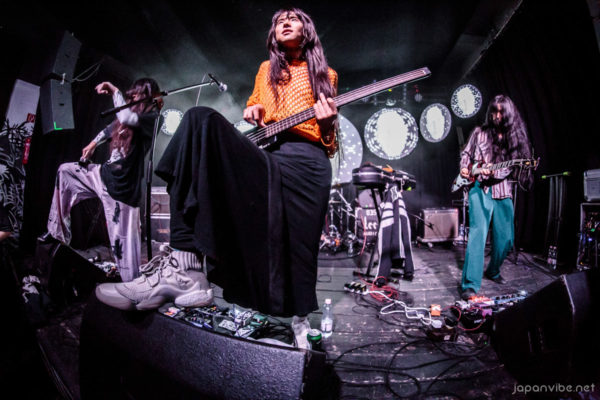 While some of the other acts went for more atmospheric shows, with colorful lights in a dimly lit room, Bo Ningen went the other way, using bright, white lights, so the focus was 100% on the band and not on the surroundings, which added even more impact to their performance. And the best was still yet to come: they wrapped up their show with Daikaisei Part II, III a song off their second album, 2012's Line The Wall. In its studio version, it was already one of their better tracks, but it turned out to be a real monster live. Its start was already more noisy than the rest of their show, but during its 10+ minutes length, from a more typical Bo Ningen sound it was slowly building into a prolonged trip into the heaviest side of psychedelia with howling guitars layered upon a more restricted rhythm section, forever changing and ultimately completely falling apart and delving into full on guitar chaos. An amazing, cathartic end to a decent show… that proved, that even if you don't really like a band's studio work, they might be able to surprise you live.
Check the photos below and check the full festival gallery, including the other acts over here.